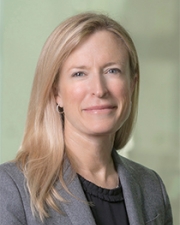 Amanda L. Tyler
Title
Shannon Cecil Turner Professor of Law
Research Expertise and Interest
federal courts
,
separation of powers
,
the judiciary
,
habeas corpus
,
civil procedure
,
the emergency Constitution
Research Description
Amanda L. Tyler is the Shannon Cecil Turner Professor of Law at the University of California, Berkeley School of Law. She was previously a member of the faculty of the George Washington University Law School and has been a visiting professor at Harvard Law School, New York University School of Law, and the University of Virginia School of Law. Professor Tyler's research and teaching interests include the Supreme Court, federal courts, constitutional law, civil procedure, and statutory interpretation. Her book, Habeas Corpus in Wartime: From the Tower of London to Guantanamo Bay, recently published with Oxford University Press. Professor Tyler is also a co-editor of Hart and Wechsler's The Federal Courts and the Federal System(Foundation Press) (with Richard H. Fallon, Jr., Jack L. Goldsmith, John F. Manning, and David L. Shapiro). Recent publications include: Courts and the Executive in Wartime: A Comparative Study of the American and British Approaches to the Internment of Citizens During World War II and Their Lessons for Today, 107 California Law Review 789 (2019); A "Second Magna Carta": The English Habeas Corpus Act and the Statutory Origins of the Habeas Privilege, 91 Notre Dame Law Review 1946 (2016); and Habeas Corpus and the American Revolution, 103 California Law Review 635 (2015). In 2017, Professor Tyler was a Visiting Senior Fellow in the Law Department of the London School of Economics and the Order of the Coif Distinguished Visitor. Professor Tyler is a past Chair of the Federal Courts Section of the American Association of Law Schools and is an elected member of the American Law Institute.
Professor Tyler holds a degree in Public Policy, with honors and distinction, from Stanford University, and a J.D., magna cum laude, from Harvard Law School. At Stanford, she played on the Division I Women's Soccer Team. At Harvard, she served as Treasurer of the Harvard Law Review and won the George Leisure Award for Best Oralist in the James Barr Ames Moot Court Finals. Prior to entering academia, Professor Tyler served as a law clerk to the Honorable Guido Calabresi at the United States Court of Appeals for the Second Circuit and the Honorable Ruth Bader Ginsburg at the Supreme Court of the United States. She also practiced as an associate with the law firm of Sidley & Austin in Washington, D.C.