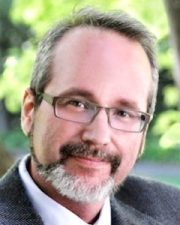 Research Expertise and Interest
Systems and Synthetic Biology
,
Environmental Microbiology of Bacteria and Viruses
,
bioenergy
,
Biomedicine
,
Bioremediation
,
space
Research Description
The Arkin laboratory for systems and synthetic biology seeks to uncover the evolutionary design principles of cellular networks and populations and to exploit them for applications. To do so they are developing a framework to effectively combine comparative functional genomics, quantitative measurement of cellular dynamics, biophysical modeling of cellular networks, and cellular circuit design to ultimately facilitate applications in health, the environment, and bioenergy. We lead three major projects: The Ecosystems and Networks Integrated with Genes and Molecular Assemblies (ENIGMA) program which seek to advance a predictive, mechanistic understanding of microbial biology and the impact of microbial communities on their ecosystems; The DOE Systems Biology Knowledgebase (KBase) is a software and data science platform designed to meet the grand challenge of transparent, reusable, reproducible systems biology: predicting and designing biological function; and the Center for Utilization of Biological Engineering in Space (CUBES) which aims to create a high efficiency sustainable and regenerable biomanufacturing platform for functional food, pharmaceuticals and materials for prolonged deep space missions.