Raymond and Beverly Sackler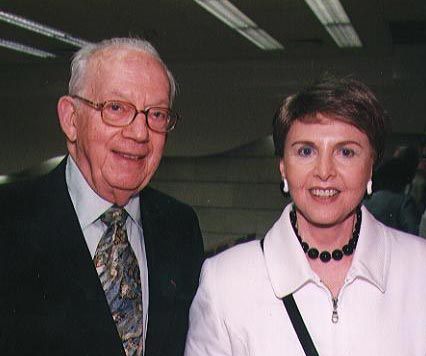 Dr. Sackler and his wife, Beverly, have been highly respected international philanthropists in the sciences and the arts with a longstanding commitment to support scientific research and exchange. They have had a long-time association with the University of California, Berkeley.
Dr. Sackler was a physician, entrepreneur and philanthropist. Early in his career, he, together with his two brothers, Arthur and Mortimer, engaged in research in the patho-physiology of schizophrenia and manic depressive psychosis.  They received two awards from the Medical Society of the State of New York, the First Award for Scientific Research and another, one year later, for Honorable Mention for Scientific Research.  Dr. Sackler was certified in psychiatry by the American Board of Psychiatry and Neurology.
Dr. Sackler was the recipient of knighthoods in three European countries. He was awarded the Honorary Knight Commander, Order of the British Empire (KBE), Chevalier de la Legion d'Honneur (France) and was an Officer in the Order of Orange Nassau (The Netherlands).  Dr. Sackler passed away in July 2017.