Museum of Vertebrate Zoology
The Museum of Vertebrate Zoology (MVZ) founded in 1908, is a center for research and education in the biology of amphibians, reptiles, fishes, birds, and mammals. An international leader in evolutionary biology and systematics of vertebrates, the Museum's mission is to document and increase understanding of the diversity of vertebrates with emphasis on western North America. The Museum's collections rank as one of the largest in the United States, and the largest of any university museum.  The world-class collections include over 700,000 specimens of birds, mammals, reptiles, amphibians, and fishes as well as 100,000 frozen tissues for molecular studies. The collections also include detailed field notes, historical illustrations, and photographs.
Material from the collections have been used to understand the genetic basis of evolution, document amphibian declines, thinning of egg shells caused by DDT, identify animal hosts & vectors for newly discovered viruses in humans, and to study the effects of global climate change.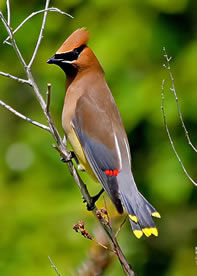 The collections are at the heart of the MVZ, where methods of field biology are combined with modern laboratory techniques and analytical methods in a comprehensive, synthetic approach. The Museum's goals are to remain at the forefront of international research on evolutionary biology from the perspectives of systematics, ecology, behavior, functional and developmental morphology, population biology, and evolutionary genomics, and to lead the way in developing and using natural history collections for research, education, and solving problems in biodiversity conservation.
Because the MVZ was founded upon a philosophy that organisms should be studied in relationship to their natural environments, its collections are supplemented by extensive ancillary information (field notes, photographs, tape-recorded vocalizations) that are connected to specimens and/or tissues and enhances their value to researchers. This concept was pioneered at the MVZ and continues to be the primary focus of research efforts. To this end, there are research links between the Museum and the UC field station at Hastings Natural History Reservation. The MVZ is also engaged in developing concepts and tools for Biodiversity Informatics through collaborations across the Berkeley Natural History Museums and international consortia.
The MVZ Grinnell Resurvey Project is working towards a resurvey of its major field expeditions prior to 1940, comparing faunas from the past with the present. There is intense societal and scientific interest in effects of global warming on species' distributions and diversity. Combining traditional museum techniques and the historic legacy of the MVZ collections with modern GIS, molecular phylogenetic and modeling methods, the Grinnell Resurvey Project seeks to answer how California species have responded to 100 years of land use and climate changes. The Grinnell Project has resurveyed bird and mammal diversity across 80 high-elevation sites in California for which the Museum has an extensive, museum-based record from the early 20th century. Researchers targeted Yosemite, Lassen, Trinity and the Southern Sierra Nevada transects measuring how changes in climate have affected species diversity, testing alternative methods for predicting effects of climate change on species' distributions, and using historically-verified models, to predict responses to future climate change.  Current work is focused on resurveys in the North American deserts.