Center for Information Technology Research in the Interest of Society and the Banatao Institute (CITRIS)
About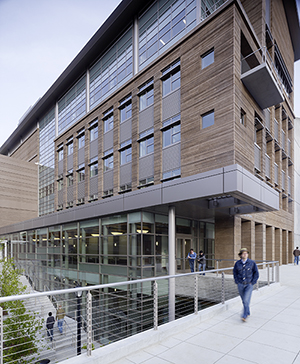 The Center for Information Technology Research in the Interest of Society and the Banatao Institute (CITRIS) leverage the research strengths of the University of California campuses at Berkeley, Davis, Merced and Santa Cruz and operate within the greater ecosystem of the University and the innovative and entrepreneurial spirit of Silicon Valley. The institute strengthens bridges between world-class laboratory research, state and national policymakers, and companies and startups creating new applications and disrupting entire industries. CITRIS facilitates interdisciplinary work among hundreds of UC faculty members, students, corporate partners and international institutions. 
Together with these public and private partners, we are shaping the future of technology in ways that cross traditional boundaries.
Research
CITRIS Aviation - CITRIS Aviation supports the interdisciplinary development of cutting-edge technologies, applications and policies related to vehicles for flight in order to generate social and economic benefits for all.
CITRIS Climate - CITRIS Climate applies information technology to limit harm from climate change and to build resilience for a sustainable future, with attention to issues of climate justice and equity among underrepresented and underserved communities.
CITRIS Health - CITRIS Health focuses on improving health outcomes and access to cost-effective care through the development and integration of innovative technology in telehealth, sensors, analytics and mobile devices.
CITRIS People and Robots - CITRIS People and Robots (CPAR) is advancing multidisciplinary robotics research with a focus on human-centric theory, benchmarks, software and approaches, in order to develop socially responsible technology for deployment worldwide. 
CITRIS Policy Lab - The CITRIS Policy Lab supports interdisciplinary research, education and thought leadership to address core questions regarding the role of formal and informal regulation in promoting technological innovation and amplifying its positive effects on society.
EDGE in Tech Initiative - The Expanding Diversity and Gender Equity in Tech Initiative at the University of California (EDGE in Tech) is committed to addressing the challenges faced by women and other under-included identities in engineering and computer science fields by serving as a trusted resource that integrates research with action.
Labs and Programs
Marvell NanoLab at CITRIS - The Berkeley Marvell Nanofabrication Laboratory provides a 15,000-square-foot Class 100/1000 cleanroom to support the nanofabrication technology research of more than 100 principal investigators and over 500 academic and industrial researchers. 
CITRIS Foundry - Founded in 2013, the CITRIS Foundry empowers entrepreneurial researchers from the University of California to build transformative deep tech inventions that will have a significant impact on the world. It leverages the resources and expertise inherent in both the local innovation ecosystem and the institution's global collaborations to support new ventures, social enterprises and tech transfer pathways.
CITRIS Invention Lab - Opened in 2012 as the first tech maker space on the UC Berkeley campus, the CITRIS Invention Lab cultivates faculty, student and community creativity by providing the knowledge, tools and expertise to rapidly design and prototype novel products, embedded sensing systems and integrated mobile devices.
CITRIS Research Exchange - CITRIS Research Exchange delivers fresh perspectives on information technology and society from distinguished academic, industry and civic leaders. Free and open to the public, this seminar series highlights leading voices on societal-scale research issues. 
CITRIS Seed Funding - CITRIS Seed Awards facilitate the scientific groundwork, data collection and prototyping necessary to pursue larger research or commercialization awards that address major unsolved challenges. Since 2008, CITRIS Seed Funding has supported more than 235 projects and over 425 researchers. 
CITRIS Tech Museum - Located on the main floor of Sutardja Dai Hall at UC Berkeley, the CITRIS Tech Museum features projects from the CITRIS community including prototype displays, hands-on exhibits and interactive demos.
CITRIS Workforce Innovation - The CITRIS Workforce Innovation Program helps UC students pursue world-changing research and accelerate their careers. It offers select undergraduates eight-week paid internships in areas of emerging IT innovation important to the state of California.
Become a CITRIS PI - CITRIS PIs are a network of University of California researchers dedicated to technology in the interest of society. Researchers with principal investigator status at UC Berkeley, UC Davis, UC Davis Health, UC Merced and UC Santa Cruz are encouraged to join the CITRIS interdisciplinary research community.