Center for Information Technology Research in the Interest of Society (CITRIS) and the Banatao Institute
About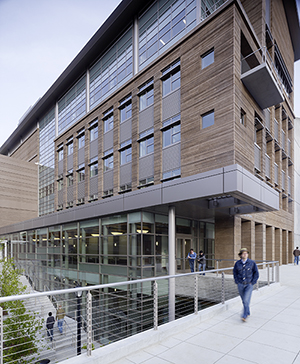 The Center for Information Technology Research in the Interest of Society (CITRIS) and the Banatao Institute leverage the research strengths of the University of California campuses at Berkeley, Davis, Merced, and Santa Cruz, and operate within the greater ecosystem of the University and the innovative and entrepreneurial spirit of Silicon Valley. The institute strengthens bridges between world-class laboratory research, state and national policymakers, and companies and startups creating new applications and reshaping entire industries. CITRIS and the Banatao Institute facilitate interdisciplinary work among hundreds of University of California faculty members, students, corporate partners, and international institutions. Together with these public and private partners, we are shaping the future of technology in ways that cross traditional boundaries.
Research
C3.ai Digital Transformation Institute - The C3.ai Digital Transformation Institute (C3.ai DTI) is a research consortium established by C3.ai and jointly managed and hosted by the University of California, Berkeley, and the University of Illinois at Urbana-Champaign (UIUC) to establish the new Science of Digital Transformation of Societal Systems.
At UC Berkeley, in collaboration with the UC Berkeley College of Engineering, CITRIS Director Emeritus Shankar Sastry co-leads the Institute and CITRIS Director Costas Spanos serves as co-chief scientist. Both are faculty members in the Department of Electrical Engineering and Computer Science. The new Institute is located at CITRIS in Sutardja Dai Hall.
CITRIS Health - CITRIS Health focuses on developing transformative, scalable, and sustainable information technology solutions to improve health and wellness. These technology-enabled solutions can improve the quality of care and health outcomes, while reducing health care costs. 
CITRIS People and Robots - CITRIS People and Robots is advancing robotics research, focusing on Deep Learning, Cloud Robotics, Human-Centric Automation, Precision Agriculture, and Bio-Inspired Robotics, developing socially responsible technology, which is critical as robotics is deployed widely in the world. 
Sustainable Infrastructures - Sustainable Infrastructures pursues information technology research in energy, water, and transportation as parts of the cyber-infrastructure of a sustainable society.
The Future of Work - CITRIS Future of Work explores how to maximize the positive possibilities of intelligent tools and systems to create high-quality jobs and social equity while empowering individual workers, firms, and entrepreneurs.
CITRIS Policy Lab - The CITRIS Policy Lab supports interdisciplinary research, education, and thought leadership to address core questions regarding the role of formal and informal regulation in promoting innovation and amplifying its positive effects on society.
Women in Tech Initiative - The Women in Technology Initiative envisions a world in which women are proportionately represented and equitably compensated throughout the professional ranks in the tech industry and academia. To get there, the Women in Tech Initiative is preparing the next generation of technologists, supporting data-driven diversity research, and engaging corporate partners.
Labs and Programs
Marvell NanoLab at CITRIS - The Berkeley Marvell NanoLab provides a 150mm-silicon-based, 15,000-square-foot Class 100/1000 cleanroom to support the nanofabrication technology research of more than 450 academic and industrial researchers annually — including more than 80 Principal Investigators (PIs) and around 25 high tech start-ups.
CITRIS Invention Lab - The first tech makerspace on the Berkeley campus when it opened in 2012, the Invention Lab provides 1,700-square feet packed with 3D printers, a laser cutter, and tools for prototyping and fabrication.
CITRIS Foundry - Founded in 2013, the CITRIS Foundry empowers top entrepreneurial scientists, researchers, and engineers from the University of California to build transformative innovations that will have a significant impact on the world. It leverages the resources and expertise inherent in both our local innovation ecosystem and our global collaborations to support new ventures, social enterprises, and tech transfer pathways.
CITRIS Seed Funding - A cornerstone platform since 2007, this program supports nascent ideas in novel technologies with seed funding, cross-campus collaborations, and access to labs and facilities that together provide the prototyping and data collection necessary to apply for external funding.
CITRIS Tech Museum -  Located on the third floor of Sutardja Dai Hall at UC Berkeley, the CITRIS Tech Museum features projects and research from the CITRIS community including prototypes, hands-on displays, and interactive demos.
CITRIS Research Exchange - CITRIS Research Exchange delivers fresh perspectives on information technology and society from distinguished academic, industry, and civic leaders. Free and open to the public, this series highlights leading voices on societal-scale research issues. 
Become a CITRIS PI -  Researchers with Principal Investigator status at UC Berkeley, Davis, Davis Health, Merced, and Santa Cruz are able to join the CITRIS interdisciplinary research community. CITRIS PIs are a network of University of California researchers dedicated to technology in the interest of society.