Central Sierra Snow Lab

Located at Donner Pass in the Sierra Nevada, the Central Sierra Snow Laboratory (CSSL) is a research field station specializing in snow physics, snow hydrology, meteorology, climatology, and instrument design.  CSSL is one of the best instrumented snow study sites in the world with consistent observations of a wide range of atmospheric and snowpack variables. It is a research and teaching facility of the University of California, Berkeley's Office of the Vice Chancellor for Research.
Built in 1946 by the U.S. Weather Bureau and Army Corps of Engineers, the snow lab has been a fundamental scientific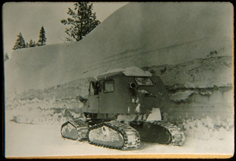 facility for developing an understanding of snow processes for over 75 years. CSSL has a long and continuous record of hydrometeorological observations including currently maintaining one of the longest manual snow depth records in the world from 1879 to present.
CSSL is staffed year-round and hosts instrumentation and research projects from a wide range of collaborators and partners including a Natural Resources Conservation Service (NRCS) Snow Telemetry (SNOTEL) site and instrumentation from the Desert Research Institute (DRI) Western Regional Climate Center (WRCC). The snow lab is also a primary collaborator and partner of the California Department of Water Resources (DWR) participating in the Cooperative Snow Surveys program, testing new instrumentation and infrastructure, and taking an active role in the DWR Data Acquisition Round Table (DART) program that focuses on bridging gaps from research to operations and standardizing snowpack measurements in California.
The snow lab is part of a larger regional consortium of research stations and field sites known as the Central Sierra Field Stations that include: