Center for Middle Eastern Studies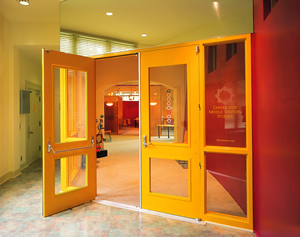 The Center for Middle Eastern Studies (CMES) is a focal point for research, teaching, and public discourse on the Middle East and North Africa (MENA), led by a community of 50 affiliated faculty from more than 20 UC Berkeley academic departments and professional schools.
Our research mission is to support in-depth language and area studies expertise as the basis for competent and innovative knowledge production. The CMES actively engages scholars with a geographic interest in the Arab world, Iran, Israel, and Turkey, while recognizing the value of research that is transnational, transregional, interdisciplinary, and comparative. CMES research grants and fellowships come from a number of sources and are allocated competitively on an annual basis to faculty and students for both collaborative and individual projects. CMES grant programs include the Al-Falah Program for Islamic Studies, the Ambassador J. Christopher Stevens Memorial Fund for Middle Eastern Studies, the Sultan Endowment for Arab Studies, the Mellon Foundation grants, and the Afaf Kanafani Prize awarded to the best paper by a UC Berkeley student dealing with any topic related to the subject of women in the Arab world. Since 2015, our Distinguished Visitor Program has hosted eminent scholars, nominated by UC Berkeley faculty, whose work fills an important gap on campus. They give a public lecture and master class and engage with faculty and graduate students in various ways over 1-2 week residencies. The Visiting Scholar Program brings between two and five scholars to campus each semester for longer stays of a semester or a year. The CMES Undergraduate Research Apprentice Program (URAP) offers undergraduates the opportunity to assist with faculty and CMES research projects and curate ideas for future programming. We are currently in the process of developing a new Program for the Study of MENA Jewry to complement our strengths in Islamic, Arab, and Kurdish studies.
Our teaching mission is to support modern MENA language and areas studies courses on campus and provide opportunities for UC Berkeley students to learn languages and conduct research in the region. The CMES offers financial support to hire lecturers in the Department of Near Eastern Studies and in the International and Areas Studies Academic Program/Global Studies, advises majors and minors in Middle Eastern Studies/Global Studies of the Middle East, and matches MES thesis writers with faculty advisors to serve as outside readers. The Center also administers Foreign Language and Area Studies (FLAS) fellowships from our U.S. Department of Education Title VI grant, encouraging undergraduate and graduate students to study critical and less commonly taught foreign languages in combination with area studies, international studies, or international aspects of professional studies. The Stevens Global Ambassadors Project is an innovative series of virtual exchanges providing an opportunity for UC Berkeley undergraduate and graduate students to interact with a diverse group of peers at institutions in the Middle East and North Africa through synchronous and asynchronous courses and peer learning. Learning modules to date have included Gender and Women's issues and Public Health. The Graduate Professional Development Program provides UC Berkeley graduate students whose work focuses on the Middle East and/or North Africa with training opportunities to develop vital teaching, public speaking, proposal writing skills, and more, with an eye toward their success in a competitive job market. 
Our public outreach mission is to promote a globally-informed student body in K-16 education, and to serve as a resource on the Middle East for nonprofits, media organizations, businesses, and the broader public. The CMES typically sponsors or co-sponsors around 80 (mostly faculty-initiated) free and public events during the academic year, covering a broad range of geographical and methodological territory. These include lecture series, book launches, conferences, workshops, and cultural programming (exhibits, film screenings, etc). Teacher training activities with community colleges and K-12 schools comprises a major component of the CMES's mission and goals as a federally-designated National Resource Center. In collaboration with the Office of Resources for International and Area Studies (ORIAS), we organize several week-long summer institutes and half-day workshops for K-16 teachers, in an effort to help meet the significant need for Middle East-related curricula and classroom materials. Given the centrality of the Middle East in world affairs, our Speakers Bureau is in especially high demand, with many requests for speakers from local schools and civic and religious groups to put a "human face" on this important region.