Center for Law, Energy & the Environment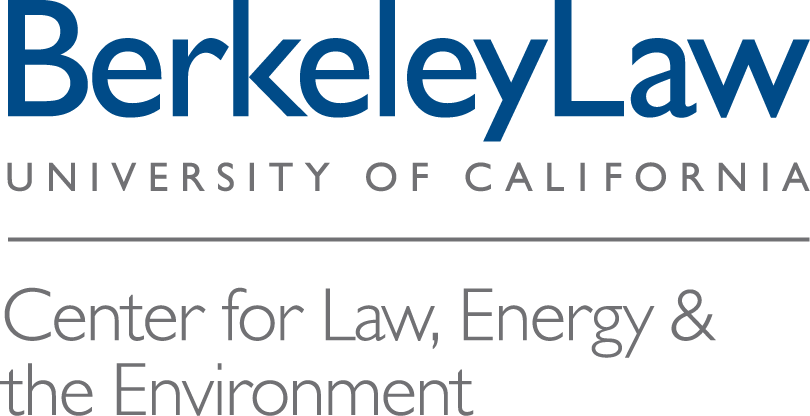 The Center for Law, Energy & the Environment (CLEE) channels the expertise and creativity of the Berkeley Law community into pragmatic policy solutions to environmental and energy challenges. We work with government, business, and the nonprofit sector to help solve urgent problems that require innovative and often interdisciplinary approaches. Drawing on the combined expertise of faculty, staff, and students across UC Berkeley, we strive to translate empirical findings into smart public policy solutions that better our environmental and energy governance systems.
Our Research:
The Center's climate and energy projects focus on helping California transition to clean and renewable energy sources, introduce reforms that will reduce greenhouse gas emissions, mandate more efficient vehicles, and establish and meet low carbon thresholds.
The Center's water experts are working on interdisciplinary solutions to ensure clean water for California by addressing emerging threats to water quality, reducing conflicts between human and environmental water use, and supporting resilient urban water systems.
The Center's sustainable land use program tackles issues such as how to revise transportation and land use policies to support healthy communities and sustainable environmental footprints.
The Center also houses the Law of the Sea Institute to facilitate development of strong governance mechanisms and institutions that provide for a healthy ocean and resilient coasts.
A hub for E&E at Berkeley Law:
CLEE also provides a hub for the environmental and energy (E&E) law community at Berkeley Law. We provide students with information about curricular offerings, certificate programs, and career opportunities, organize speakers and other events, and engage students in various research activities.
For alumni, we provide a contact base for connecting with the E&E programs, host events both on- and off-campus, and share our research and activities.