Blum Center for Developing Economies
The University of California, Berkeley has a vital role to play in finding solutions to complex problems that require the collective expertise of many disciplines and the energy of committed individuals.   The Blum Center for Developing Economies leverages the talent, enthusiasm and energy of the University community to address the grand challenge of global poverty.  Our interdisciplinary problem-solving approach draws on students and faculty dedicated to facing this challenge through innovative technologies, services, and education surrounding poverty action and engagement to. 
Innovation Initiatives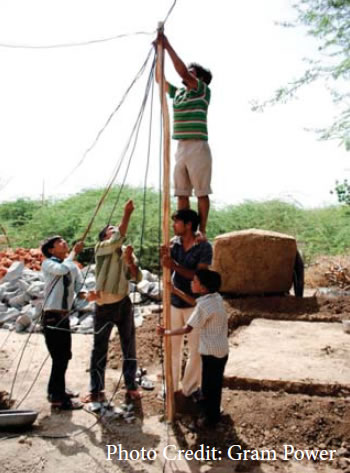 We catalyze the efforts of the university community, in partnership with for-profit and non-profit entities, to develop scalable and sustainable solutions. Our multi-disciplinary approaches are built around new technologies with great potential for the developing world.   We invest in promising efforts and shepherd them to the next stage, engaging partners outside the university interested in bringing these innovations to millions. 
Innovation teams are now working to deliver safe water and sanitation solutions in eight countries, life-saving mobile services throughout Africa and Asia, and new energy technologies that emphasize efficiency while reducing negative environmental impacts.
The Development Impact Lab (DIL) is focused on inventing and scaling technological breakthroughs for the poor. Drawing insights from engineering, development economics and business, the DIL model will bridge the multiple "valleys of death" that lie between innovations in the lab and their effective deployment to help the millions of people worldwide who live on less than $2 a day. 
The Center has pulled together a spectacular coalition of technologists, development economists, and business strategists to launch a new field of research: Development Engineering. This revolutionary approach to creating viable, scalable solutions has been pioneered at the Blum Center and adopted by the USAID in its Higher Education Solutions Network, established in 2012.
Whether it's technology to deliver better health care, expand access to safe water, or deploy smart grid options in rural areas, our faculty and students are intent on making meaningful and lasting impact.
Global Poverty & Practice Minor (GPP)
The Global Poverty & Practice Minor is a unique program providing a rigorous understanding of the sources and consequences of poverty as well as direct engagement with poverty action fieldwork.  Students come from nearly every major—economics to engineering, anthropology to architecture.  GPP alumni are now tackling urgent and complex problems as entrepreneurs, scholars, activists, and global citizens.  The Center has a continuously evolving portfolio of courses designed to educate undergraduates from all across the campus about global poverty while providing them with basic skills and experiences so that they can take action. The efforts of a multidisciplinary faculty committee have yielded a wide variety of new courses taught by both distinguished Berkeley faculty and practitioners from the field.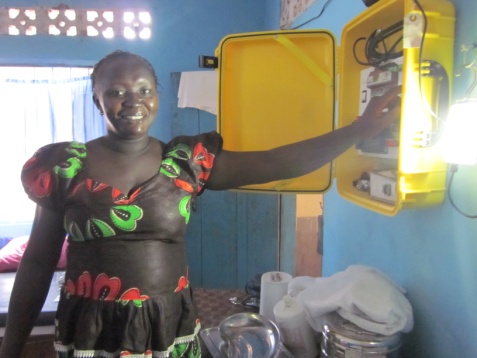 Big Ideas@Bekeley
Big Ideas@Berkeley is an annual contest that provides funding, support, and encouragement to students who have "big ideas." Seeking fresh, innovative ideas with high potential for social impact, Big Ideas@Berkeley is open to any student on campus, undergraduate or graduate, from any discipline. The more insightful and unexpected the ideas are, the better.  Interdisciplinary teams of students are encouraged. Since the first contest in 2006, Big Ideas@Berkeley has provided a kick-start to hundreds of student-led projects on campus, in the US, and around the globe. Some Big Ideas have evolved into social enterprises, businesses, or international nonprofit groups; others have created impact on campus and in neighboring communities.