Berkeley Food Institute
The Berkeley Food Institute seeks to transform food systems to expand access to healthy, affordable food and promote sustainable and equitable food production. We empower new leaders with capacities to cultivate diverse, just, resilient, and healthy food systems.
We focus on three food system themes and emphasize a holistic approach to address these pressing issues. Current examples of our work in each area include:
Promote equitable access to good food
Improve equity and health outcomes of food assistance programs
Expand access to organic food
Support urban agriculture opportunities
Advance fair and healthy jobs in food systems
Ensure fair and healthy working conditions within existing jobs
Foster new jobs that build economic security for working families
Accelerate the adoption of agroecology
Promote pollinator health through diversified farming systems and alternatives to pesticides
Advance policies to promote and protect soil health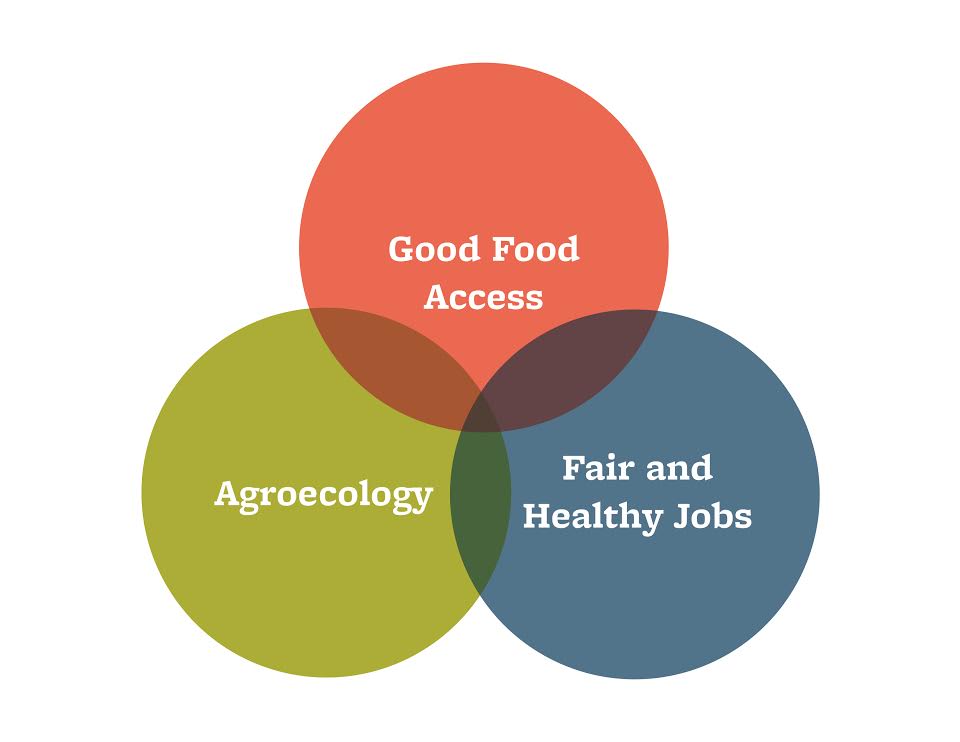 CREATING COLLABORATION
We bring together seven schools and colleges at UC Berkeley in a multidisciplinary effort to transform our food system. We coordinate work on food systems both inside and outside the university, serving as a hub and facilitating communication among many groups and individuals.
Engagement with 130 affiliated faculty and staff
Hosting the Center For Diversified Farming Systems and Food Labor Research Center, and collaboration with several other entities at UC Berkeley
Opportunities for student engagement
Hosting distinguished visiting fellows
Interaction with food system stakeholders including policymakers, non-governmental organizations, farmers, workers' groups, media, food businesses, and the broader public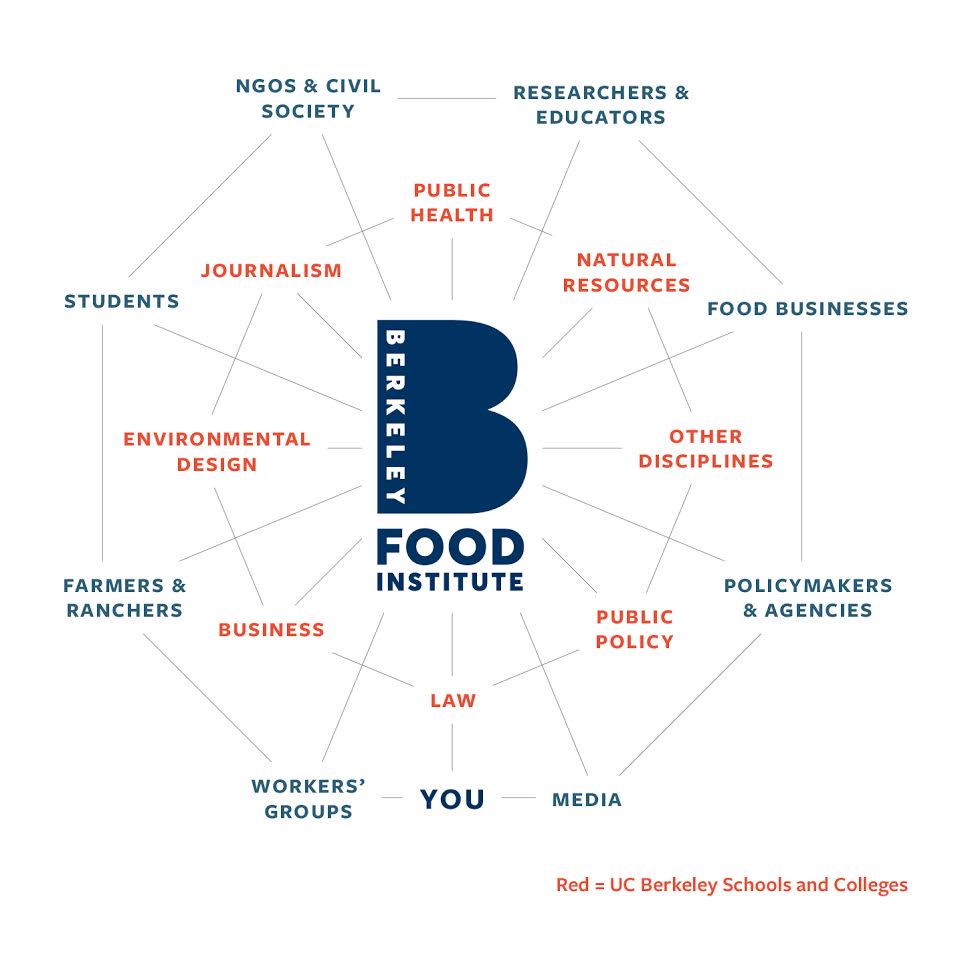 CORE PROGRAMS AND ACTIVITIES
We implement five interdisciplinary programs to achieve change. Each program has the following main projects and overlapping activities:
Education
Cross-disciplinary food systems education
Equity and Inclusion project
Expanding experiential learning opportunities
Research
Research grants
Focused research on diversified farming systems 
and labor in food systems
Working groups
Policy
Policy training workshops for faculty
Policy engagement symposia 
Policy brief consultancy for students
Communication of research to policymakers
Communications
Newsletter, website, media/social media, and presentations
California Matters video series
Communications training for faculty
Community Engagement
Community engagement/leadership fellowships
Urban agroecology and food justice training activities
Public educational events 
UC Global Food Initiative projects