UC Berkeley is top university in creating venture-funded startup companies
PitchBook 2023 data shows that Berkeley undergraduate students and alumni have created more companies than founders from any other university in the world.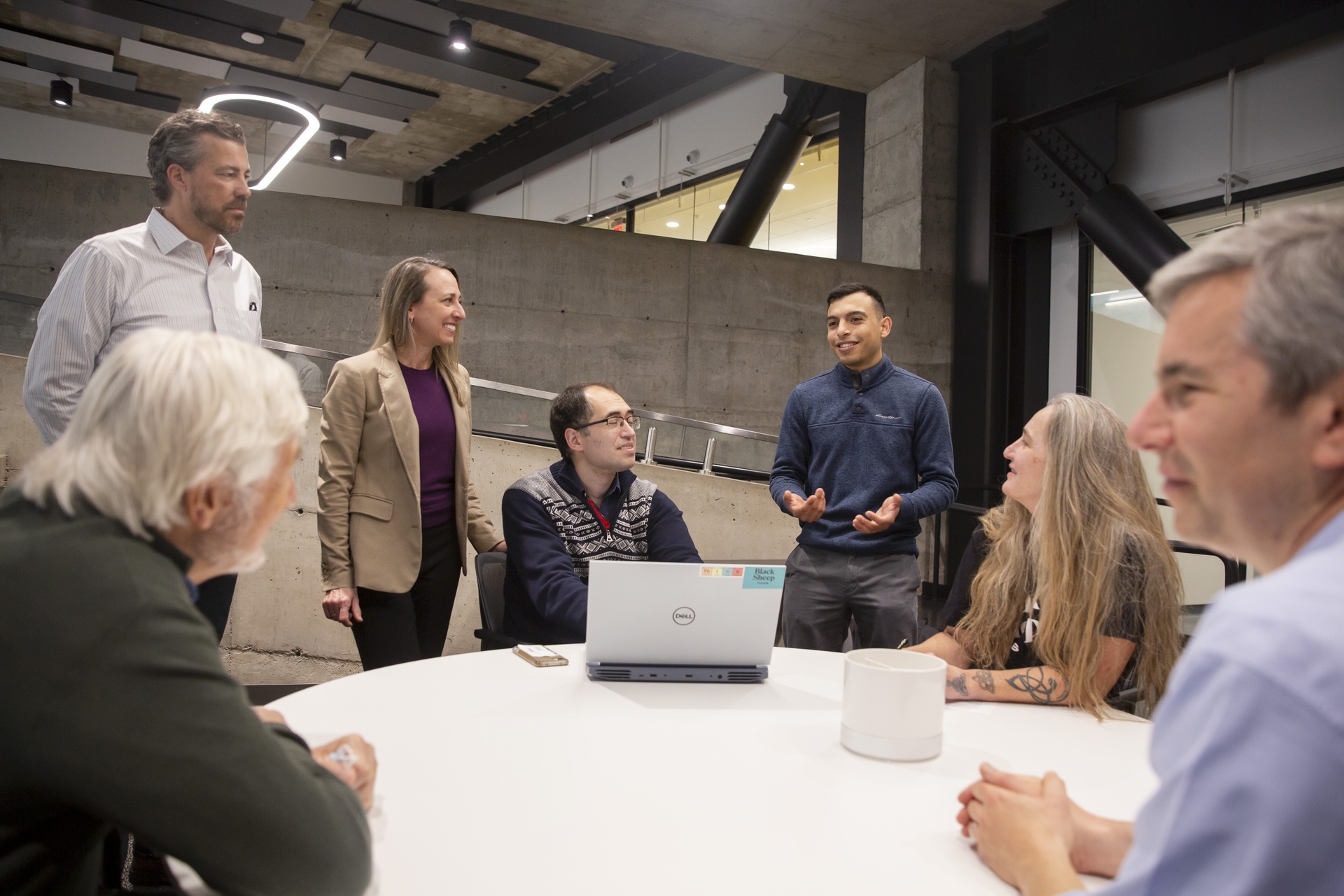 UC Berkeley has taken the top spot for the number of venture-funded startups its undergraduate students and undergraduate alumni have founded, according to data from the 2023 PitchBook university rankings released Monday. 
Berkeley undergraduate founders have created more companies than undergraduate founders from any other university in the world.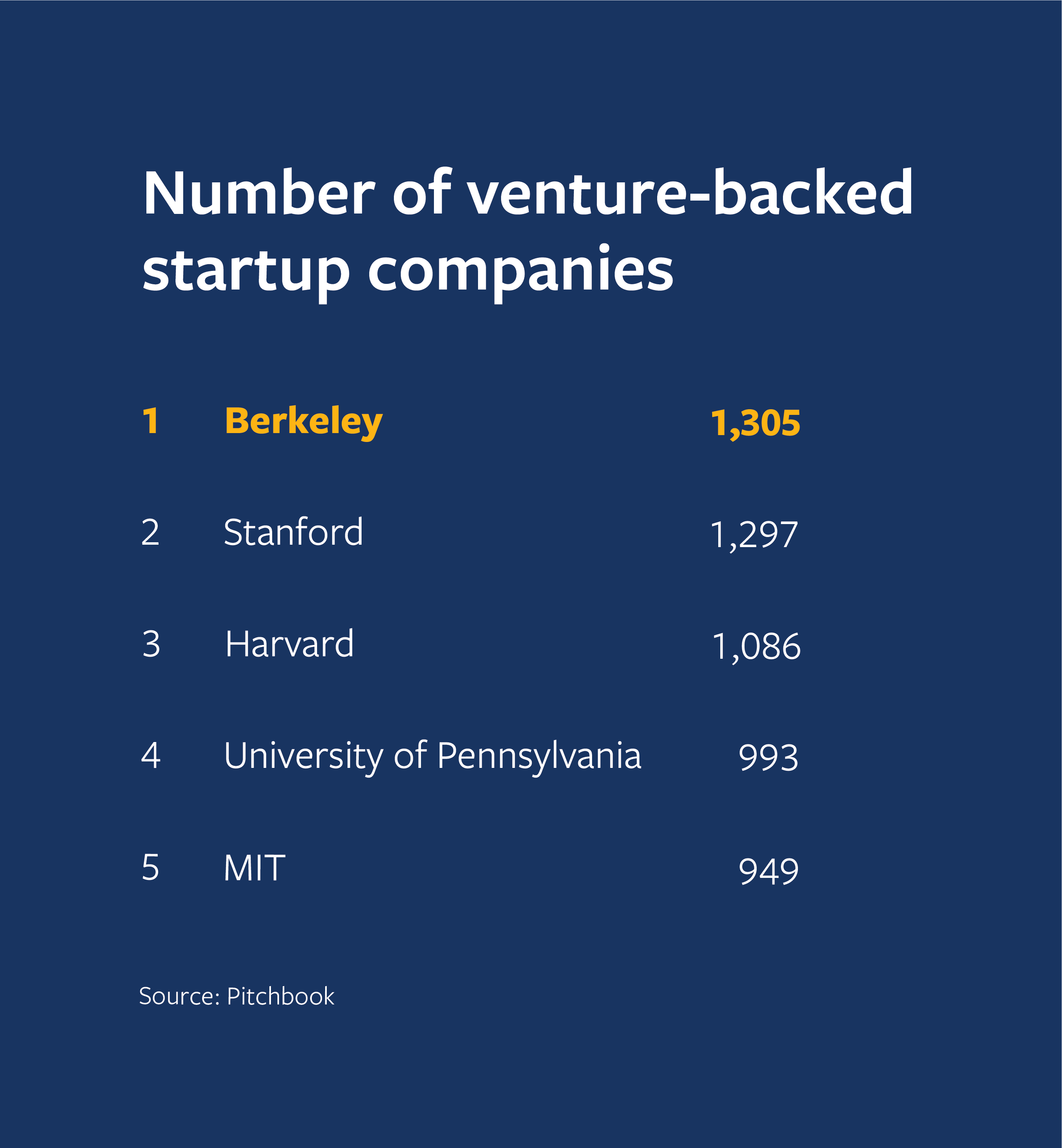 PitchBook, a data provider for private and public equity markets, annually ranks the world's best universities for producing startup founders. While PitchBook 2023 data show that Berkeley undergraduate students and alumni have created the most new companies, its overall rankings are based solely on how many students and alumni — from private and public schools around the world — are founders of companies that received a first round of venture funding in the past 10 years.
In PitchBook's overall rankings this year, Berkeley is the top public university for producing startup founders for the sixth straight year. Berkeley remained No. 2 among both private and public schools, with Stanford University in the top spot. 
The 2023 competition was so close that Berkeley had only two fewer founders than Stanford. The rivalry was evident, as well, in the data provided by PitchBook for the number of companies produced by undergraduate students and alumni founders at both schools.
Berkeley clocked in with eight more companies than Stanford — 1,305 companies versus 1,297. Last year, PitchBook data showed Berkeley trailing Stanford by five companies.
Taking first place in the number of companies "is not surprising," said Berkeley Chief Innovation and Entrepreneurship Officer Rich Lyons. 
"From an already strong base, Berkeley's ecosystem of support for founders to produce quality companies has accelerated dramatically over the past 20 years," he said. "And we foresee continued vibrant growth in the coming years."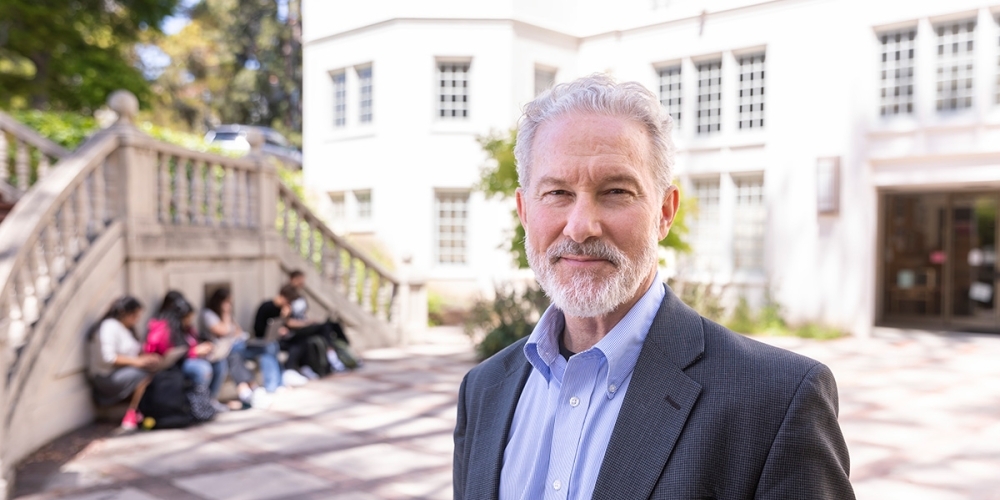 Rounding out PitchBook's overall rankings in the Top 5 were Harvard University with 1,205 undergraduate founders, University of Pennsylvania (1,083), Massachusetts Institute of Technology (1,079) and Cornell University (856).
Other UC campuses to crack the Top 100 included UC San Diego, UC Davis, UC Santa Barbara and UC Irvine.
Undergraduate and graduate rankings are based on an analysis of more than 150,000 companies and their founders.
When it came to how many female founders that public and private schools had produced, PitchBook ranked Berkeley No. 2, with 217 female founders who are undergraduate students or have undergraduate degrees and 6th for female founders from graduate programs (153). 
Berkeley was ranked 5th overall in the number of all founders from its graduate programs (1,105). Berkeley founders from graduate programs created 906 companies; the fifth most out of all universities.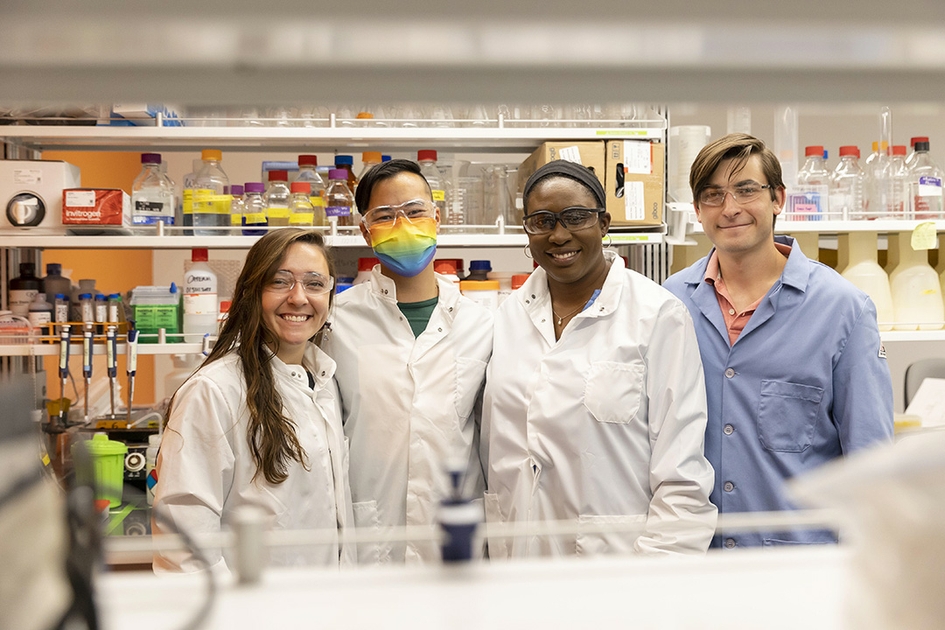 Lyons said Berkeley's startup culture has enjoyed tremendous tailwinds from a 2021 UC Regents report that detailed ways to stimulate entrepreneurship across the whole UC system. Strategies included prioritizing a focus on faculty innovation and entrepreneurship in the tenure and promotion process.
Berkeley's intellectual breadth and depth — it regularly has more Top 10-ranked departments than any other U.S. university — Lyons said, supports an acceleration and success among life sciences research in CRISPR and stem-cell technology, as well as companies employing the latest discoveries in computer science, AI, machine learning and data science.
"The bottom line is, Berkeley's values of questioning the status quo, knowing we have more to learn, and thinking beyond yourself have attracted innovative and changemaking people to come to our campus for generations," said Lyons. "And now, the industries and application domains of Berkeley-generated startups run the gamut."