UC Berkeley to partner in $600M Chan Zuckerberg science 'Biohub'
UC Berkeley, UC San Francisco and Stanford University will join forces in a new medical science research center funded by a $600 million commitment from Facebook CEO and founder Mark Zuckerberg and pediatrician Priscilla Chan.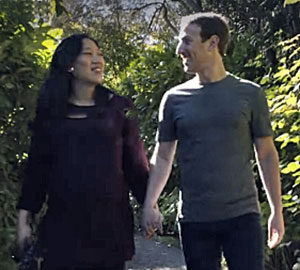 Announced today, the San Francisco-based Chan Zuckerberg Biohub, an independent collaboration between the Bay Area's three premier research universities, is the first philanthropic science investment made by theChan Zuckerberg Initiative, which is dedicated to "advancing human potential and promoting equality."
"We are excited to see such a generous and timely investment in fundamental scientific work across the Bay Area," said Jennifer Doudna, UC Berkeley professor of molecular and cell biology and chemistry, Li Ka Shing Chancellor's Chair in Biomedical and Health Sciences, Howard Hughes Medical Institute investigator and a member of the Biohub's Science Advisory Group.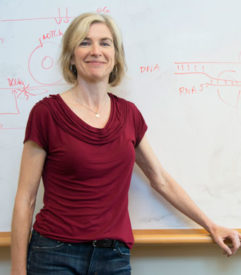 "The Biohub will allow researchers at leading institutions to collaborate and accelerate the development of breakthrough scientific and medical advancements, applications and therapeutics," added Doudna, who is best known for her pioneering work on CRISPR-Cas9, a gene-editing technology that has the potential to revolutionize genetics, molecular biology and medicine.
Headquartered next to UCSF's Mission Bay campus, with a satellite site at Stanford, the Biohub will provide basic researchers and clinical scientists with flexible laboratory space, the latest technological tools and funding for ambitious research projects.
"In bringing together three world-class research universities in UC Berkeley, UCSF, and Stanford, the Biohub represents the type of cross-institutional collaborative environment that will be critical for addressing the most pressing life sciences challenges of our time," said UC Berkeley Chancellor Nicholas Dirks.
"Each of these institutions brings its own set of perspectives, questions, ideas, and expertise to this venture, and, given this unprecedented kind of exchange, I am confident that the Biohub will be the catalyst for major and even transformational research breakthroughs," he added.
'New avenues to treat and cure disease'
Paul Alivisatos, vice chancellor for research at UC Berkeley and a pioneer of nanoscience, said "this forward-looking gift will empower scientists at the leading edges of their fields to work across disciplines in new ways and to be nimbler and to pursue new ideas." 
"The research community at UC Berkeley is thrilled to have this new opportunity to collaborate with researchers at UCSF and Stanford to expand our knowledge of human health and lay the groundwork to create new avenues to treat and cure disease," he said.
In 2015, Chan and Zuckerberg pledged in an open letter to their newborn daughter to donate 99 percent of their Facebook shares during their lives for charitable purposes. "Partnering with experts," they wrote, "is more effective for the mission than trying to lead efforts ourselves."
They are now making good on their promise, said Robert Tjian, a UC Berkeley professor of biochemistry, biophysics and structural biology who as president of the Howard Hughes Medical Institute — a post he left earlier this month — served as an adviser in the creation of the Chan Zuckerberg Biohub. He will be a member of the President's Advisory Board at the Biohub and will serve on the Scientific Advisory Board at the larger Chan Zuckerberg Science Initiative.
"It's a game changer, not only for the Bay Area and the three respective campuses, but for the life sciences in general," Tjian said.
The Biohub will immediately initiate two potentially transformative research projects to be conducted over the next five years: the Cell Atlas and the Infectious Disease Initiative.
The Cell Atlas will be a map made available to researchers around the world that reveals the many different types of cells that control the body's major organs, such as the brain, heart, breast and lungs. The Cell Atlas will also depict the internal machinery of cells in unprecedented detail, allowing scientists to search for the basic breakdowns that occur within cells when disease strikes.
The Infectious Disease Initiative will explore new ways to create drugs, diagnostic tests and vaccines against the many infectious diseases that still threaten much of the world, like HIV, Ebola and Zika. The initiative will include a Rapid Response Team that can immediately devote world-class scientists and advanced research technology to develop new ways to fight a sudden outbreak.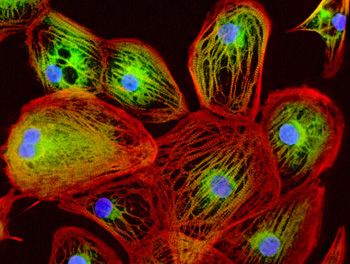 The Biohub's open-access model will allow researchers at its three member universities and elsewhere to use its technology and collaborate with scientists at the Biohub, which will provide support for both established and early-career scientists.
Nurturing young scientists
Moreover, the Biohub will fund Chan Zuckerberg Investigators to support high-impact projects that may be too exploratory to receive government support. The competition for these slots will open to faculty at the three universities in October. Investigators are expected to be selected by an independent panel of scientists by the end of the year.
"We have three great research powerhouses in the San Francisco Bay Area, and the Biohub will serve as a completely new nexus of collaboration by providing exceptional resources and opportunities for UCSF, Stanford and Berkeley scientists to create highly productive partnerships," said Biohub co-director Joseph DeRisi, professor and chair of biochemistry and biophysics at UCSF.
"The Biohub will be the sinew that ties together these three institutions in the Bay Area like never before," said Stephen Quake, Stanford professor of bioengineering and of applied physics, who will co-lead the center with DeRisi.
DeRisi is renowned for his use of genomic technologies for the study of malaria and viruses, and the diagnosis of unknown infections; Quake developed a platform called microfluidics, which can sequence miniscule amounts of DNA or analyze molecules within drops of liquid, technology that has accelerated research into the genetic basis of disease.
"This exciting new venture by the Chan Zuckerberg Initiative brings together private philanthropy with some of the best minds in the world," said UC President Janet Napolitano. "Collaboration in the name of science and the public good among the Bay Area's three leading research universities will surely speed the development of new treatments and cures for diseases once deemed intractable."
Advancing the Biohub's overarching projects will require technologies such as the CRISPR genome-editing technology, advanced cryo-EM, single-cell sequencing platforms as well as single-molecule imaging technologies and the computational infrastructure needed to analyze giant datasets, Tjian said.
A unique collaboration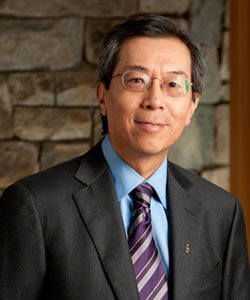 "The three research universities bring great scientific strengths, cross-cutting expertise and a spirit of collaboration," Tjian said. "For example, Berkeley has both depth and breadth in computational biology and is spearheading the application of next-generation super- resolution live-cell imaging."
"There are also great people working on infectious diseases complemented by experts in cell biology to help develop the cell atlas," he added. "These foundational discovery efforts will be critical to uncover the underlying basis of disease that will inform the development of novel diagnosis platforms and therapies."
In addition to the Biohub, the Chan Zuckerberg Initiative has also announced plans for a broader focus on science, its second major initiative, alongside work to improve education for all students.
The Chan Zuckerberg Initiative's goal is to cure, prevent or manage all diseases by the end of the century by accelerating basic science research.  The initiative seeks to support new ways of enabling scientists and engineers to work together to build new tools that will empower the whole scientific community and advance progress.