Two UC Berkeley faculty members named to NAE
Two faculty members at the University of California, Berkeley, have been named to the National Academy of Engineering (NAE). Election to the NAE is considered one of the most prestigious professional distinctions accorded to an American engineer.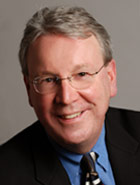 David A. Dornfeld, professor and chair of mechanical engineering, and Ashok Gadgil, professor of civil and environmental engineering, are among 69 new members and 11 foreign associates elected today (Thursday, Feb. 7). Gadgil has a joint appointment with the Lawrence Berkeley National Laboratory as director and senior scientist in the Environmental Energy Technologies Division.
Dornfeld, Will C. Hall Family Chair in Engineering, was cited for his contributions to sustainability in advanced manufacturing, sensors and precision material processing.
Gadgil, Andrew and Virginia Rudd Family Foundation Professor of Safe Water and Sanitation, was cited for engineering solutions to the problems of potable water and energy in underdeveloped nations.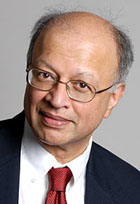 With today's announcement, there are now 94 UC Berkeley members among the 2,250 total U.S. members and 211 foreign associates in the academy.
Election to the NAE recognizes an individual's outstanding contributions to engineering research, practice or education. This includes the pioneering of new and developing fields of technology, making major advancements in traditional fields of engineering, or developing and implementing innovative approaches to engineering education.
New academy members will be inducted later this year at a ceremony in Washington, D.C.
A full list of new academy members is included in this NAE press release.