Two faculty named Sloan Research Fellows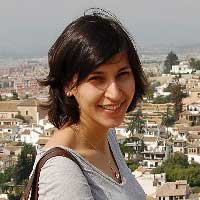 A computer scientist and a statistician from the University of California, Berkeley, have each received $50,000 research fellowships from the Alfred P. Sloan Foundation, a prestigious award given annually to promising early-career scientists and researchers. 
Sylvia Ratnasamy, assistant professor of electrical engineering and computer sciences, and Allan Sly, assistant professor of statistics, are among 126 young scholars from 51 colleges and universities in the United States and Canada to receive Sloan Research Fellowships this year.
Ratnasamy's research focuses on operating systems and computer networking, while Sly works primarily in probability theory, particularly as it applies to statistical physics or theoretical computer science.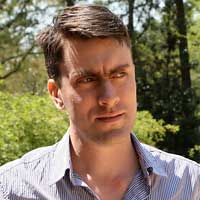 The announcement today (Wednesday, Feb. 15) brings to 117 the number of Sloan Fellows currently at UC Berkeley.
The fellowships, given annually since 1955, are awarded to early-career scientists and scholars identified as "rising stars" in their fields, said a press statement from the Sloan Foundation.
"These outstanding men and women are responsible for some of the most exciting science being done today," said Sloan Foundation President Paul L. Joskow. "The Foundation is proud to support them during this pivotal stage of their careers."
The Sloan Foundation is a philanthropic, non-profit institution that supports original research and education in science, technology, engineering, mathematics and economic performance.