Treasury official who spotted $2 trillion error is recent economics Ph.D.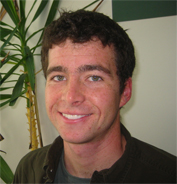 John Bellows may not have the household-name recognition of Timothy Geithner, Ben Bernanke or Christina Romer.  But the U.S. Treasury Department's acting assistant secretary has generated widespread buzz in finance and policy circles since finding a $2 trillion error in the Standard & Poor's (S&P) calculations it used to support a historic decision to downgrade the nation's credit rating.
Bellows quickly and clearly pointed out the mistake to the rating agency, which rather than alter its plan to downgrade, instead switched the primary rationale for stripping the U.S. of its top credit rating.
Clearly displeased, Bellows took his message to the public via the Treasury Department blog on Saturday (8/6) in an entry titled, "Just the Facts: S&P's $2 Trillion Mistake." (The full blog post is online.)
"In fact," wrote Bellows, "S&P's $2 trillion mistake led to a very misleading picture of debt sustainability – the foundation for their initial judgment. This mistake undermined the economic justification for S&P's credit rating decision. Yet after acknowledging their mistake, S&P simply removed a prominent discussion of the economic justification from their document."
He concluded later in the piece, "Independent of this error, there is no justifiable rationale for downgrading the debt of the United States…"
Edward Miguel, a UC Berkeley economist who was Bellows' main adviser while he was on campus from 2004 to 2009, described Bellows' actions as "honest and right and gutsy. He really made a very coherent point — a $2 trillion error is a pretty big error."
Miguel worked alongside Bellows in the field for about six months conducting development economics research in Sierra Leone. When Obama began campaigning for the Democratic party's presidential nomination, Miguel said Bellows said he was taking off a few months to volunteer for him. Bellows' skills with statistical analysis and economic data quickly led him from a general volunteer to working on Get-Out-The-Vote efforts in regional offices and finally the Obama headquarters in Chicago.
After Obama won the presidency, Bellows took on a post as an assistant to Alan Krueger, the Treasury Department's top economist, who left last year to return to academia. At the point, Bellows took on an interim appointment to the job.
"I'm happy the U.S. government has someone as smart and disciplined and hardworking as John," said Miguel. "He's just proven his worth 100 times over."