Top psychologists to present research on sleep, awe and more at 'Big Easy' conference
Poor sleep can sour relationships. Powerful people are better at shaking off rebuffs. Moms who run the household are less concerned with rising to power in the workplace. And people who gaze at the vastness of nature tend to be less self-centered.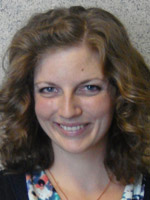 These are among several intriguing findings UC Berkeley psychologists will present at next week's annual meeting of the Society of Personality and Social Psychology in New Orleans. More than 3,000 scholars from around the world are registered for the Jan. 17-19 conference, including at least 30 faculty members, researchers and students from UC Berkeley. Representatives from Facebook, Google and Disney have also signed up to attend the event.
With more than 7,000 members, the Society for Personality and Social Psychology (SPSP) is the world's largest organization of social and personality psychologists.  It promotes scientific research that explores how people think, behave and interact.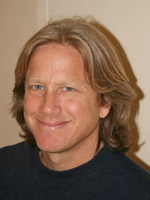 Among the UC Berkeley experts being honored at the conference will be UC Berkeley psychologist Dacher Keltner, faculty director of the campus's Greater Good Science Center and the SPSP's newest recipient of the Carol and Ed Diener Award in Social Psychology. Keltner's research looks into laughter, awe, pride, the genetic roots of empathy and the relationship between social class and emotions.
Since 2010, the campus's Greater Good Science Center has been investigating the power of gratitude, and a press briefing, "Giving, Getting, and Gratitude," at the SPSP conference will highlight part of that work. Amie Gordon, a doctoral student in psychology, will give a talk, "Too Tired to Give Thanks," about the impact of sleep deprivation on romantic relationships.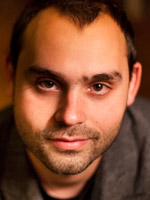 Last year, the John Templeton Foundation awarded $5.6 million to UC Berkeley and UC Davis for a three-year project called "Expanding the Science and Practice of Gratitude." The foundation is also funding a multi-year study on "awe" at UC Berkeley. At next week's conference, Paul Piff, a post-doctoral fellow in psychology, will present preliminary findings from the first of these studies, which suggests that gazing at tall trees or other powerful symbols of nature can make people more cooperative and charitable.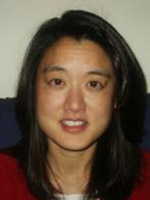 Meanwhile, UC Berkeley psychologists Maya Kuehn and Serena Chen will discuss a study that shows  people who hold power — whether in the workplace or in a romantic relationship — are more resilient to mild rejection and more likely to seek out social bonding opportunities after they have been rebuffed.
Chen is also coauthor of another study being presented at the conference called, "When Mom's the Boss." It suggests that women who run the show at home are less interested in pursuing power in the workplace.
Cameron Anderson, associate professor of business at UC Berkeley, will discuss a study he coauthored with Keltner and Kraus that finds that attaining high socio-economic status has little bearing on one's sense of well-being, while winning the admiration and respect of one's peers has a much greater impact on happiness.
Current and former UC Berkeley researchers being recognized by the SPSP for their cutting-edge work in such areas as social class, relationships, gratitude and awe include Piff, Gordon, Emily Impett and Michael Kraus.
Details on all these findings will be available at the time of the respective presentations at the SPSP conference. Visit the conference website for more information.