Three faculty members awarded National Medal of Science
Three University of California, Berkeley, faculty members, one of whom died in 2010, were selected today (Friday, Oct. 3) by President Barack Obama to receive the National Medal of Science, the nation's highest honor for a scientist.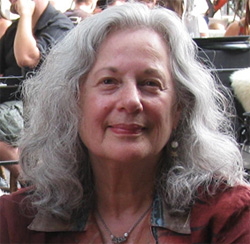 Recipients Judith P. Klinman, 73, professor emerita of chemistry, and Alexandre J. Chorin, 76, University Professor emeritus of mathematics, will receive their awards at the White House later this year. Statistician David Blackwell died in 2010 at the age of 91.
The three are among 10 science medalists chosen this year and nine recipients of the National Medal of Technology and Innovation.
"These scholars and innovators have expanded our understanding of the world, made invaluable contributions to their fields, and helped improve countless lives," President Obama said. "Our nation has been enriched by their achievements, and by all the scientists and technologists across America dedicated to discovery, inquiry, and invention."
The Presidential award is given annually to individuals "deserving of special recognition by reason of their outstanding contributions to knowledge in the physical, biological, mathematical, or engineering sciences."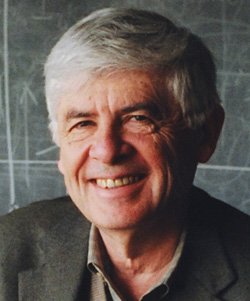 Klinman's research is concerned with the nature of enzyme catalysis: how proteins and enzymes do everything from letting our bodies use oxygen to regulating neurotransmitters. She looks for the fundamental properties that underlie these reactions, often using isotope tracers to uncover the chemical steps involved.
Chorin, who also is a Senior Faculty Scientist in the Mathematics Group at Lawrence Berkeley National Laboratory, is considered one of the great applied mathematicians of our time. He introduced powerful new computational methods for the solution of problems in fluid mechanics, covering the spectrum from practical software to rigorous error bounds. 
His methods are widely used to model airflow over aircraft wings and in turbines and engines, water flow in oceans and lakes, combustion in engines, and blood flow in hearts and veins. His methods have also contributed to the theoretical understanding of turbulent flow.
Blackwell, the first black admitted to the National Academy of Sciences and the first tenured black professor in UC Berkeley history, was a mathematician and statistician who contributed to numerous fields, including probability theory, game theory and information theory. He chaired UC Berkeley's Department of Statistics and served as president in 1955 of the Institute of Mathematical Statistics, an international professional and scholarly society.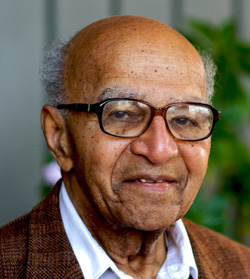 The National Medal of Science was created by statute in 1959 and is administered for the White House by the National Science Foundation. Awarded annually, the Medal recognizes individuals who have made outstanding contributions to science and engineering. The President receives nominations from a committee of Presidential appointees based on their extraordinary knowledge in and contributions to chemistry, engineering, computing, mathematics, and the biological, behavioral/social, and physical sciences.
FOR MORE INFORMATION