Students tackle climate change in neighboring Richmond
Residents of Richmond, Calif., on the northeastern edge of San Francisco Bay, expect climate change to present their city with major challenges –- from rising sea levels to higher temperatures, flood risks and increased energy and water consumption –- in coming years. For help meeting these challenges, the city is turning to planning students at UC Berkeley.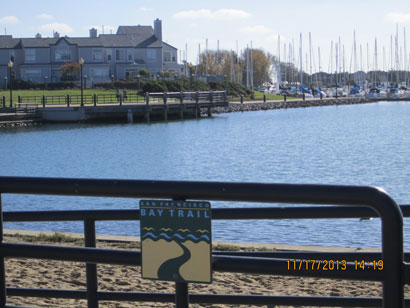 Jason Corburn, an associate professor with the Department of City and Regional Planning, in the College of Environmental Design, and at the School of Public Health, is leading the campus effort, which expands on the Richmond Health Equity Partnership, a city initiative to improve the health of Richmond residents.
 "We have more than 30 students, divided into five teams, working collaboratively with community-based organizations and the city to analyze local greenhouse gas emissions and develop mitigation and adaptation strategies," says Corburn. "We are especially focused on Richmond's  vulnerable, low-income communities, which make up a majority of the city's population." 
The goal, he says, is primarily to help Richmond develop a Climate Action Plan to mitigate or adapt to climate change in a manner that fairly distributes climate adaptation and mitigation responsibilities across all segments of the community.
There is another goal, too: "We're teaching our students to be in the world, not just of it," says Corburn, adding that the world's ever-growing cities are making city planning "the issue of the 21st century."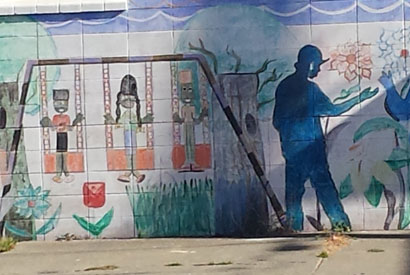 Richmond City Manager Bill Lindsay is thrilled about the collaboration. "This symbiotic relationship will provide Professor Corburn's students hands-on experience working in public policy, while Richmond accesses the leading minds of one of the nation's premier academic institutions," he said in a recent city announcement about the project.
Students from Corburn's "Environmental Policy and Regulation" class will formally move into action on  Wednesday (Nov. 20, 6 to 7:30 p.m. at the Richmond City Hall Council Chambers, 440 Civic Center Plaza), with introductions by Richmond city staff to community residents and leaders. The students will outline the key areas they will be exploring –- transportation and neighborhood health patterns, city waste and water usage, flooding projections and potential energy conservation measures  –- and start collecting citizen input.
In late December, the students will present draft recommendations to city officials, and will help refine the plan before Richmond finalizes it in 2014.
"What I really enjoy about the class is that it allows me to bring together my interests in a variety of often-separated fields, from community development and land use to health equity," said Stefani Cox, a second-year graduate student in city planning. "I hope that the research we are gathering will help the city of Richmond develop a comprehensive climate action plan, as well as useful community engagement strategies for the process."
A state mandate requires cities to reduce greenhouse gas emissions to 1990 levels by the year 2020.  In 2009, Richmond completed its first-ever inventory of greenhouse gas emissions. In 2010, UC Berkeley's Goldman School of Public Policy offered the city recommendations for developing its Climate Action Plan. Now, City Manager Lindsay is asking Corburn and his students for a hand.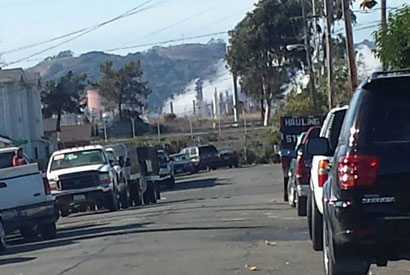 Environmental protection is not a new issue for Richmond, which is home to heavy industry and a busy shipping port, and crisscrossed by freeways and railroad tracks. Today, the city is developing a reputation for environmental leadership. It has a Green Party mayor and became one of the first cities in the country to include an energy and climate change elementin the Richmond General Plan, providing baseline greenhouse gas emission levels by which to measure its progress. Likewise, it was one of the first cities in the United States to adopt a health and wellness element in its general plan to examine social, economic, physical and environmental links to health inequalities and poor health.
Corburn, author of the book Healthy City Planning: From Neighborhood to National Health Equity (2013), has promoted this type of collaboration in many locations in addition to Richmond – from the Mathre slum in Nairobi to favelas in Brazil to Brooklyn's low-income Greenpoint/Williamsburg neighborhood. He says the campus projects in Richmond have generated attention from cities across the country and around the world.
He notes the global climate-change negotiations that ended last week in Poland, generating headlines about how to deal with the unequal impacts and burdens on different populations. "This is in effect what we are working on in Richmond – exploring strategies to promote climate justice" Corburn says.