In startup sweepstakes, it's Cal vs. Stanford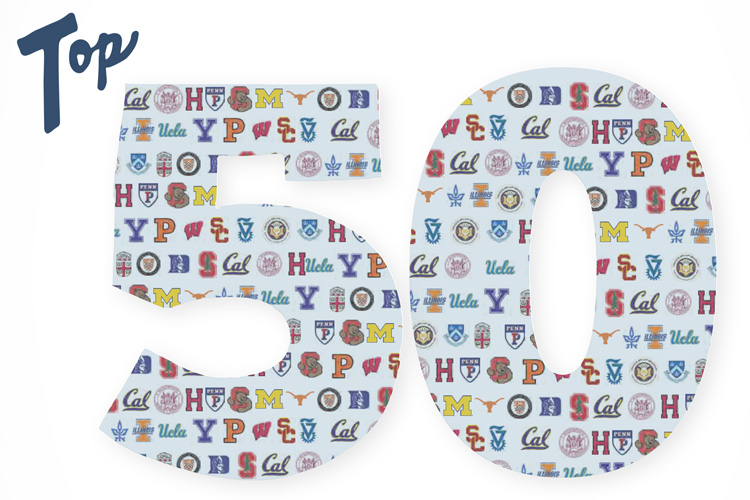 Once again, Stanford and UC Berkeley were neck and neck in competing for the largest number of tech startups created by undergraduate alums, according to the industry analytics firm PitchBook.
The report PitchBook Universities: 2016-2017 Edition ranked the world's top universities based on the number of entrepreneurs they graduated, and placed Stanford at the top, estimating that 1,006 Stanford graduates founded companies over the past 10 years, vs second-place Berkeley at 997. However, Berkeley grads founded more companies than did Stanford grads, 881 to 850.
The firm tallied about $18 billion in capital raised by Stanford-alum companies, vs $14 billion for companies founded by those who received their bachelor's degrees from Berkeley.
"Berkeley undergrads have certainly taken back the axe in terms of the number of startup companies founded by our alumni," said Carol Mimura, assistant vice chancellor of intellectual property and industry research alliances, referring to the Cal-Stanford football rivalry. "Undergraduate entrepreneurs are driving new innovation across all sectors, and their unbounded spirit and initiative have resulted in programs by and for students and beyond, such as Free Ventures, the Dorm Room Fund, The House and The House Fund. All of these have become integrated into the existing entrepreneurial ecosystem in which every program coexists with and helps all of the others."
Worldwide, PitchBook estimates that founders from the top 10 undergrad programs – which included U.S. universities as well as Tel Aviv University in Israel – created more than 6,000 companies and garnered $105.8 billion in funding, in part "a testament to the ongoing 'unicorn' phenomenon, not to mention the overall boom in late-stage VC financing observed in the past year." Unicorns are companies valued at over a billion dollars.
The report tracked founders of companies that received a first round of venture funding between Jan. 1, 2006, and Aug. 15, 2016.
The top Berkeley-related companies receiving funding were Cloudera, Zynga, Machine Zone, Sapphire Energy and Harvest Power.
Berkeley tied for second place in the number of startups founded by women graduates, with 104 women entrepreneurs founding 103 companies, vs the University of Pennsylvania's 104 founders of 100 companies. Stanford again came out on top, with 125 founders of 119 companies. Stanford and Berkeley women who founded companies raised about the same amount of money – $1.4 billion – more than twice as much as Penn-founded companies.
Berkeley's top women-founded companies were Sapphire Energy, One Kings Lane, Quantenna Communications, Terra Bella and Millendo Therapeutics.
The annual report also called out companies founded by graduates of UC Berkeley's MBA program in the Haas School of Business: RetailNext, QuantumScape, Revolution Foods, Renew Financial and Netskope overall, and Revolution Foods, Renew Financial, Indiegogo, Corazonas Foods and Cuyana founded by women.