'Smart threads' could share the wearer's data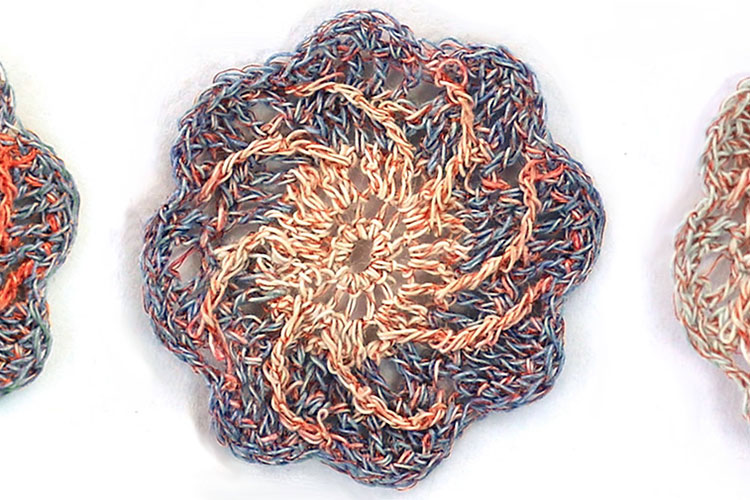 Want to update your T-shirt to reflect your mood, or share real-time bus information with other public transit patrons waiting for their next ride?
Researchers at UC Berkeley's School of Information are reporting on a project whose core technology consists of threads individually coated with thermochromic paint that heats up and gradually changes the thread colors when given a jolt of electricity. 
The researchers worked with others from Google's Advanced Technology and Projects group, an in-house technology incubator. ATAP's Project Jacquard is a platform for embedding sensors and feedback devices in fabrics and clothing in ways that seem natural and comfortable.
The platform encompasses techniques for creating fashion fabrics with conductive fibers woven into them, plus small, flexible computing components and feedback devices (such as haptics or LEDs), along with software that application programming interfaces can use to exchange data with the garment.
The research team was led by I School Ph.D. student Laura Devendorf, an artist, designer and computer scientist with degrees in computer science and visual art. 
It developed seven crocheted and woven fabric swatches that have been tested with fashion designers and others.