Scott Shenker elected to National Academy of Engineering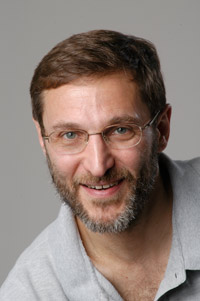 Scott Shenker, professor of electrical engineering and computer sciences at the University of California, Berkeley, is joining the ranks of the National Academy of Engineering (NAE), one of the highest professional honors accorded to an engineer.
Shenker, an expert in Internet architecture and software-defined networks, is among 66 new members and 10 foreign associates elected to the NAE, which announced its new members today (Thursday, Feb. 9). There are now 2,254 U.S. members – 92 total at UC Berkeley – and 206 foreign associates in the academy.
Election to the NAE honors an individual's outstanding contributions to engineering research, practice or education. Shenker was cited for his contributions to Internet design and architecture.
Shenker received his Ph.D. in physics in 1983 from the University of Chicago, and was later awarded an honorary doctorate from the same university in recognition of his contributions to Internet architecture.
An NAE press statement noted that members are recognized for their "pioneering of new and developing fields of technology, making major advancements in traditional fields of engineering, or developing/implementing innovative approaches to engineering education."