Scholar of native textiles to head anthropology museum
Anthropologist Mari Lyn Salvador, a scholar of Panama's native Kuna people and the textiles that they create and an experienced museum professional, has been named director of the Phoebe A. Hearst Museum of Anthropology at the University of California, Berkeley. Salvador is scheduled to take the new post in late November.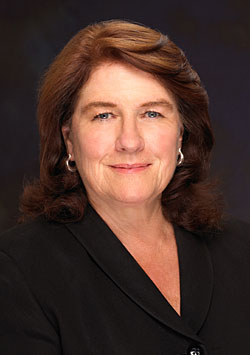 Mari Lyn Salvador Salvador was chief executive officer of the San Diego Museum of Man from 2004 until 2009. There, she earned praise for the physical restoration of the Balboa Park historic landmark and for revitalizing museum programming, making the museum accessible to a diverse public and developing excellent relations with the donor community.
The Hearst Museum houses the oldest and largest anthropological collection in the Western United States, with more than 3.8 million cataloged objects primarily from early California and other portions of North America, as well as from ancient Egypt, Africa, Oceania and Peru. It promotes the history and diversity of human cultures through research, education, exhibitions and public programs.
Chancellor Robert Birgeneau said that Salvador "is a scholar with deep academic and museum management experience who will invigorate the Hearst Museum's research and education mission while improving public access to our world-class collection of ethnic artifacts."
"Now more than ever, people are interested in the culture of others around the world and in understanding human history. There is no better place than the Hearst for this," said Salvador. "My goal is to support and facilitate research in its priceless collections so that we better understand our culture and the culture of others, and to also make these objects and scholarly research more accessible to the general public."
As a graduate of UC Berkeley, returning to campus "is a homecoming and it's a privilege to provide leadership to the Hearst at this time," she added.
Salvador earned a Ph.D. in cultural anthropology at UC Berkeley in 1976, after studying art at San Francisco State University and working in Panama with the Peace Corps. Before she arrived at the Museum of Man, Salvador was an anthropology professor and chief curator at the Maxwell Museum of Anthropology at the University of New Mexico in Albuquerque from 1978 to 2005.
She is the author or co-author of several scholarly publications, including "The Art of Being Kuna: Layers of Meaning Among the Kuna of Panama" (1997) and a 1995 volume about traditions of contemporary religious imagery among New Mexico's Hispanics and studied the aesthetics of ritual performances in the Azores.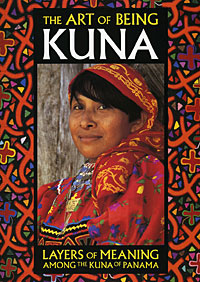 She is a member of the board of directors of the California Association of Museums and served as president of the Council for Museum Anthropology of the American Anthropological Association. Salvador also served as the vice president of the Balboa Park Cultural Partnership. In June 2008, San Diego Magazine named Salvador one of the "50 People to Watch."
Salvador's appointment is generating high marks both on and off campus.
Cynthia Chavez Lamar, director of the Indian Arts Research Center at the School for Advanced Research in Santa Fe, New Mexico, said that Salvador - her dissertation advisor and mentor while she was in graduate school at the University of New Mexico - "is the ideal person" to direct the Hearst Museum.
"It takes a special kind of person, and I think Mari Lyn is one of those kinds of people. You have to be able to listen, and she certainly can," said Chavez, who was associate curator from 2000-2005 of the Smithsonian's National Museum of the American Indian. "And she can see all sides of a situation and mediate. I can see her being able to work with various constituencies to come to some sort of compromise or resolution that will be appreciated by all those involved."
Chavez also praised Salvador for her ability to develop successful museum exhibits that please the scholars and curators whose work they are based on, while also translating the exhibit into something meaningful for a general audience. She said Salvador introduced her to working collaboratively with indigenous community groups on museum exhibits, an approach that has become more commonplace in recent years.
Derrick Cartwright, director of the Seattle Art Museum and former director of the San Diego Art Museum in Balboa Park, agreed that Salvador will be an outstanding director of the Hearst Museum.
"Salvador is a strong collaborator who can be counted on to develop new partnerships on campus. She is also a committed scholar, for whom academic values of exchanging ideas and professional integrity are paramount," said Cartwright, who earned a B.A. at UC Berkeley in the history of art in 1984.
Salvador fills a directorship held on an interim basis by C. Judson King since the 2007 retirement of director Doug Sharon.
More information about the Hearst Museum collections is online at: http://hearstmuseum.berkeley.edu