Rucker Johnson elected to National Academy of Education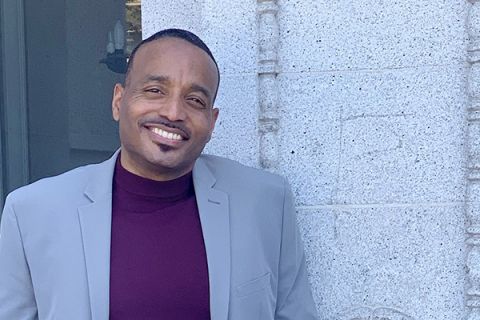 Rucker Johnson, Chancellor's Professor of Public Policy, has been elected to the National Academy of Education. 
Professor Johnson is a labor economist who specializes in the economics of education, with an emphasis on the role of poverty and inequality in affecting life chances.
"As a 3rd-generation educator, my parents instilled the belief in me at an early age that high-quality schools are a gateway to lifelong success," says Professor Johnson. "But I soon discovered that gatekeepers often block those doors of opportunity if you're not from the right zip code."
Professor Johnson's research has appeared in leading academic journals and has been featured in mainstream media outlets. He has briefed policymakers at the White House and on Capitol Hill. In 2017, he was one of 35 scholars to receive the prestigious Andrew Carnegie Fellowship.
He is also the author of the book, Children of the Dream: Why School Integration Works.
This year, fifteen scholars were elected to membership in the Academy from across the United States.
"Election to the National Academy of Education is a distinction given to scholarship that significantly advances our understanding of education and that helps to improve the lives of students in the United States and around the world," says Dean Henry Brady.
"It's such a wonderful honor to be inducted to a group of distinguished scholars whose work inspired so much of my own," says Professor Johnson. "I've been blessed with amazing mentors. So being a part of the National Academy of Education allows me to pay it forward and serve in that mentorship capacity at a larger scale—which is a core part of the Academy's mission."