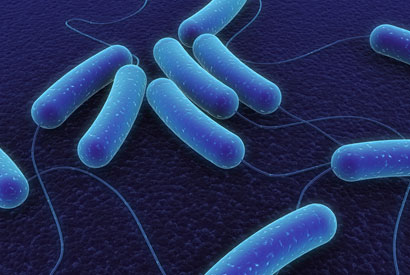 The UC Berkeley project is among nine announced today (Thursday, April 9) by NIAID as part of the agency's effort to develop diagnostics to rapidly detect antimicrobial-resistant bacteria. A total of $11 million was awarded to six academic institutions and three companies for the first of five years of funding.
Over the past 70 years, antimicrobials have become increasingly ineffective as organisms develop resistance to the drugs that are supposed to kill them. According to the U.S. Centers for Disease Control and Prevention (CDC), more than 2 million people are infected and 23,000 people are killed each year as a result of antibiotic-resistant microbes.
The UC Berkeley team consists of researchers from the School of Public Health and the Department of Bioengineering. Leading the team are Dr. Lee Riley, professor of infectious diseases, and Luke Lee and Niren Murthy, both professors of bioengineering.
Their goal is to develop a diagnostic system to determine in blood, urine and other clinical samples the species of bacteria and its resistance to drugs in a matter of minutes. That would be a huge improvement over the current process, which can take up to three days and often involves sending patient samples to off-site labs.
"Delay in diagnosis not only contributes to increased patient mortality, but also to the wrong choice of drugs that can further select for drug resistance," said Dr. Lee Riley,
The researchers will focus on so-called "Gram negative" bacteria, a class of bacteria that includes Escherichia coli andPseudomonas aeruginosa, which have been designated by the CDC as "urgent threat" and "serious threat" pathogens.
"Antimicrobial resistance is a serious global health threat that is undermining our ability to effectively detect, treat and prevent infections," said Dr. Anthony S. Fauci, NIAID's director, in the announcement. "One way we can combat drug resistance is by developing enhanced diagnostic tests that rapidly identify the bacteria causing an infection and their susceptibility to various antimicrobials. This will help physicians determine the most effective treatments for infected individuals and thereby reduce the use of broad-spectrum antibiotics that can contribute to the drug-resistance problem."
More information is available from the NIAID press release.