Perlmutter, Filippenko in NOVA special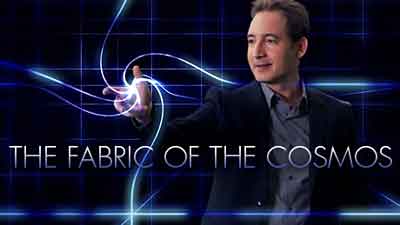 Newly minted Nobel Laureate Saul Perlmutter and astronomer Alex Filippenko are among the scientists interviewed in the premier episode of a four-part NOVA series, The Fabric of the Cosmos, which airs tonight (November 2, 2011) on PBS stations around the country. In the San Francisco Bay Area, the one-hour episode can be viewed on KQED-TV at 9 p.m.
The series is narrated by physicist and author Brian Greene of Columbia University, and is based on Greene's best-selling book of the same name. The first part is titled "What is Space?"
For West Coast viewers who want to ask Greene and Perlmutter questions before the broadcast, the World Science Festival will stream a live conversation and interactive webcast with them and other guests at 7 p.m. Greene and his guests will explore how scientists are piecing together the most complete picture yet of space, time and the universe.
Perlmutter shared the 2011 Nobel Prize in Physics with fellow astrophysicists Adam Riess, a former UC Berkeley postdoc who worked with Filippenko, and Australian Brian Schmidt for the discovery that space is filled with a mysterious dark energy that is accelerating the expansion of the universe.