New Prize to Recognize Undergraduates Working to Improve the Future of Children and Youth
Named for prominent UC Berkeley faculty member and New York Times columnist David L. Kirp, a new prize at the Institute for the Study of Societal Issues (ISSI) will recognize UC Berkeley undergraduates who develop innovative strategies to increase opportunities for children and youth.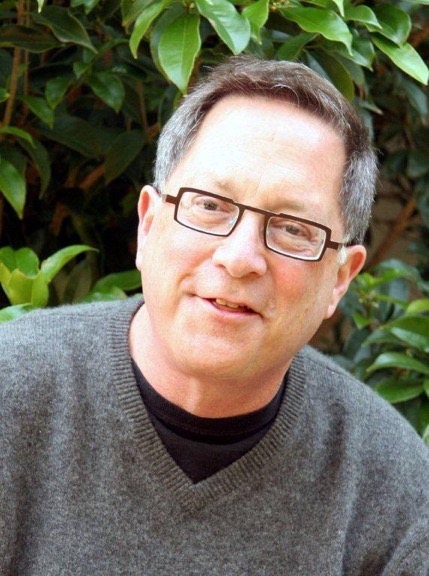 The prize reflects Professor Kirp's long professional track record and deep commitment to creating a better future for children and youth. "I hope the prize will incite interest and provoke creativity among talented UC Berkeley undergraduates. It is hard to imagine a more important topic than shepherding the next generation of kids to a successful future. I hope the prize can help in a modest way to achieve this objective."
Each year the Kids First - David L. Kirp Prize will award $2,500 to a UC Berkeley undergraduate who has developed innovative strategies to increase opportunities for children and youth or who has demonstrated a commitment to improving the future of children and youth.  The prize is open to students from all majors, and the application deadline for the inaugural prize is October 17, 2016. To apply and learn more visit the ISSI website.
"This creative and generous gift will allow us to recognize the extraordinary work that UC Berkeley students are engaged in," said ISSI Director Martín Sánchez-Jankowski. "David has been a staunch advocate of research-based policy to improve the lives of children and youth, and this prize will recognize the contributions of current Berkeley students and motivate other students to turn their attention to this pressing societal issue."
"ISSI has long been focused on equity and opportunity, especially for children and youth," said Professor Jane Mauldon, chair of the ISSI Faculty Advisory Board. "David's gift allows us to shine a spotlight on the great need and great potential for change in this area and to recognize each year one of the many outstanding Berkeley undergraduates at the forefront of this effort."
A faculty member at UC Berkeley since 1971, David L. Kirp is a professor of the Graduate School, a member of the National Academy of Education, a contributing writer to the New York Times and a senior scholar at the Learning Policy Institute. In his seventeen books and hundreds of articles, he has mainly focused on education and youth policy. His 2011 book, Kids First: Five Big Ideas for Transforming the Lives of Children, makes a powerful argument for building systems of support that reach from cradle to college and career. Improbable Scholars: The Rebirth of a Great American School System and a Strategy for America's Schools, his most recent book, chronicles how a poor urban school district has brought Latino immigrant children into the education mainstream and what nationwide lessons can be drawn from this success. It was selected as the outstanding book of the year by the American Education Research Association.
A former trustee of Amherst College, he has worked with policymakers at all levels of government, as well as foundations and nonprofits. He served on President Barack Obama's 2008 transition team, where he drafted an early education policy agenda. Earlier in his career he was the founding director of the Harvard Center for Law and Education and an associate editor at the Sacramento Bee. Currently he serves on the boards of Friends of the Children and Experience Corps East Bay, and is on the policy advisory council of the Economic Policy Institute, the Campaign for College Opportunity and Common Sense Media.
The Institute for the Study of Societal Issues provides an intellectual home for scholars engaged in quantitative and qualitative interdisciplinary research on societal issues. Attention is given to the multiple ways that the economy; social divisions of race, class, and gender; and the environment impact various societies. In addition to developing a diverse program of research, the Institute offers a wide array of trainings, student fellowships, and public events.
Applications for the Kids First—David L. Kirp Prize are due on October 17, 2016. For more information or to download an application, visit http://issi.berkeley.edu/kids-first.
To make a gift in support of the prize, please visit the online giving site.