New Berkeley Terner Center Database Gives 'Road Map' for Local Housing Reform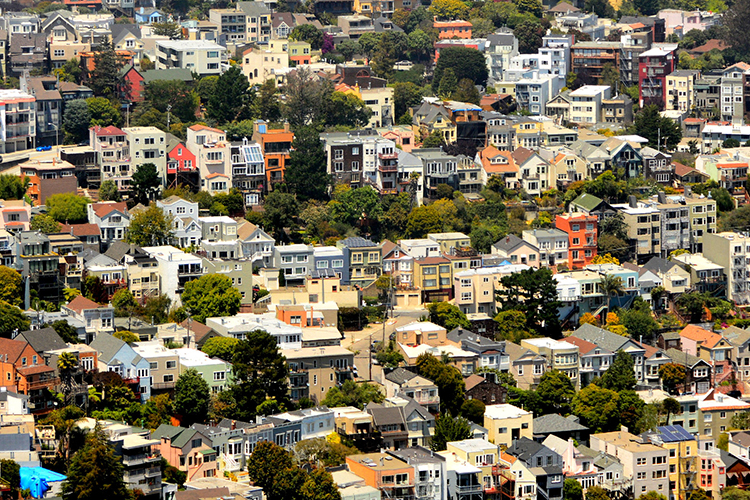 Local municipalities around the U.S. now have a road map to pursue housing reform through a first-of-its kind database created by the Terner Center for Housing Innovation at UC Berkeley. It catalogs state incentives and programs that legislators can emulate to produce more local housing.
As part of Berkeley's College of Environmental Design, the Terner Center's database sorts 144 pro-housing policies from 20 states by factors related to affordability and equity. This can serve as a resource to help policymakers and housing advocates implement effective housing policy in their local contexts, said Shazia Manji, a Terner Center research associate.
"It is clear that state action is needed to overcome local resistance to housing production; what is less clear, however, is the road map to shift policy," Manji said. "This database and typology are a first effort to catalog what states across the country have done to advance home-building."
To capture the breadth of state pro-housing laws across the country, Terner Center researchers scanned published research of state laws that were designed to produce more local housing production. A legal search engine was also used to identify laws that may have not been included in academic research studies.
The final report focuses on laws passed by state legislatures, and approved by governors, that impact local planning and zoning decisions.
Manji said the data shows that state legislation typically employs several policies at a time to put the necessary pressure on localities to produce more housing. The development of these state pro-housing tools often occurs through years of work.
"While legislation can, and sometimes does, implement new and novel approaches, the majority of the laws we reviewed made changes to try and improve upon existing laws and requirements," said Manji. "… This report sets the stage for a much-needed and more comprehensive effort to compile and characterize what states have already done to intervene in local housing policy and practice."