New Berkeley IGS Poll: Two Calif. House Republicans should worry about jobs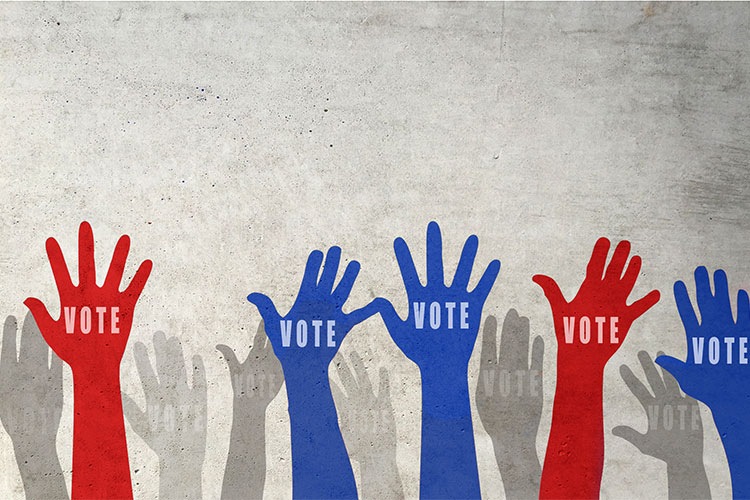 Two Republican House members from California should start to worry about their jobs, according to two new polls from UC Berkeley's Institute for Governmental Studies.
The polls found that voters in Orange County's 48th Congressional District and Los Angeles County's 25th were generally not inclined to re-elect their Republican congressmen, Dana Rohrabacher and Steve Knight, in the 2018 midterm elections next fall.
In both cases, voter sentiment about the two men was highly correlated with views of President Donald Trump, said Mark DiCamillo, the director of Berkeley's IGS Poll.
"Voters who disapprove of Trump's performance in office or who voted for Hillary Clinton in 2016, or feel the GOP control of both houses of Congress is a bad thing for the country, are disinclined to support Rohrabacher's re-election by huge margins," DiCamillo said in a press release, adding that the same sentiment was generally true among voters in Knight's district.
The results of the polls will be welcome news to partisans eager to see Democrats gain control of the House of Representatives. Both Knight and Rohrabacher are thought to be vulnerable.
Roughly 51 percent of Rohrabacher's Costa-Mesa-area constituents said they were not inclined to re-elect him to Congress, while 53 percent said they disapproved of Trump's performance in office.
In the Palmdale area, 56 percent of Knight's constituents said they were disinclined to return him to office. Roughly 55 percent of likely voters there said they disapproved of Trump's job performance.
The email polls were conducted from January 11 to January 28 in both English and Spanish. The Rohrabacher survey polled 1,310 likely voters and had a sampling error of 3 percent. The survey of Knight's district polled 977 likely voters and had a sampling error of 3.3 percent.
The complete survey results can be viewed on the IGS website.