Ishi's life and legacy
Mari Lyn Salvador, director of UC Berkeley's Phoebe A. Hearst Museum of Anthropology, answers questions about "A Century of Ishi," a Wednesday, Sept. 8, conference about one of the most well-known American Indians of the last 100 years. (More information about the event is online.)
How did the Ishi conference come about?
The centennial of Ishi's emergence in Oroville, California, from the Mount Lassen foothills and of the beginning of his tenure as an employee of the anthropology museum at the University of California seemed like the right opportunity to reexamine his legacy.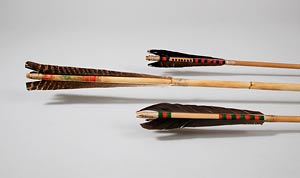 The conference takes place on the 100thanniversary of Ishi's historic wood duck recording, made at the university. The Phoebe A. Hearst Museum convened representatives from the California Indian Museum and Cultural Center, the Native American Staff Council, and the Joseph A. Myers Center for Research on Native American Issues to determine the best format for discussing Ishi's legacy and decided on this one-day conference.
It is an opportunity to discuss the legacy of Ishi and his contributions to cultural understanding, to hear his words in his own voice and to celebrate his life.
How would you sum up Ishi's legacy?
Ishi was a pioneering figure in museum education and an important early educator at UC Berkeley. He lived through terrible loss and tragedy, yet shared his language, stories, skills, creativity, and personal warmth with museum professionals, faculty, students and visitors he encountered while working at the museum. He was a profoundly gracious, generous and curious individual.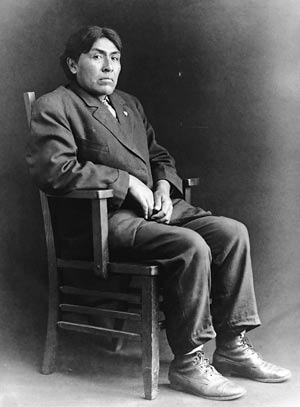 What was the relationship between museums and Native Americans in 1911, compared to today?
In 1911, American Indians were not citizens, but wards of the federal government. With few exceptions, Ishi being one, the representation and interpretation of Native American culture in museums was done by European American anthropologists who often objectified members of these cultural groups.
At that time, most anthropologists assumed that American Indians would be extinct culturally and physically within a few decades.
Today, thanks to the work of American Indian museum directors, anthropologists, historians, writers, artists and other academics, museums offer a more nuanced understanding of the history and the present of the Native American experience in all its diversity. Rather than being objects of interpretation, Native Americans are collaborating on or leading the interpretation of their culture.
What is the Hearst Museum goal in interacting with American Indians?
The Hearst Museum wants to build meaningful, long-term partnerships with the descendent communities of all cultures represented in our collections. Given the strength of the museum's North American collections, working with American Indians to care for and interpret those collections is a high priority.
The Ishi  conference represents just one way that the museum can play a role in convening important conversations for Native (and all) Americans.