Green light for Berkeley: Feds move on $11 million for S.F. transit innovation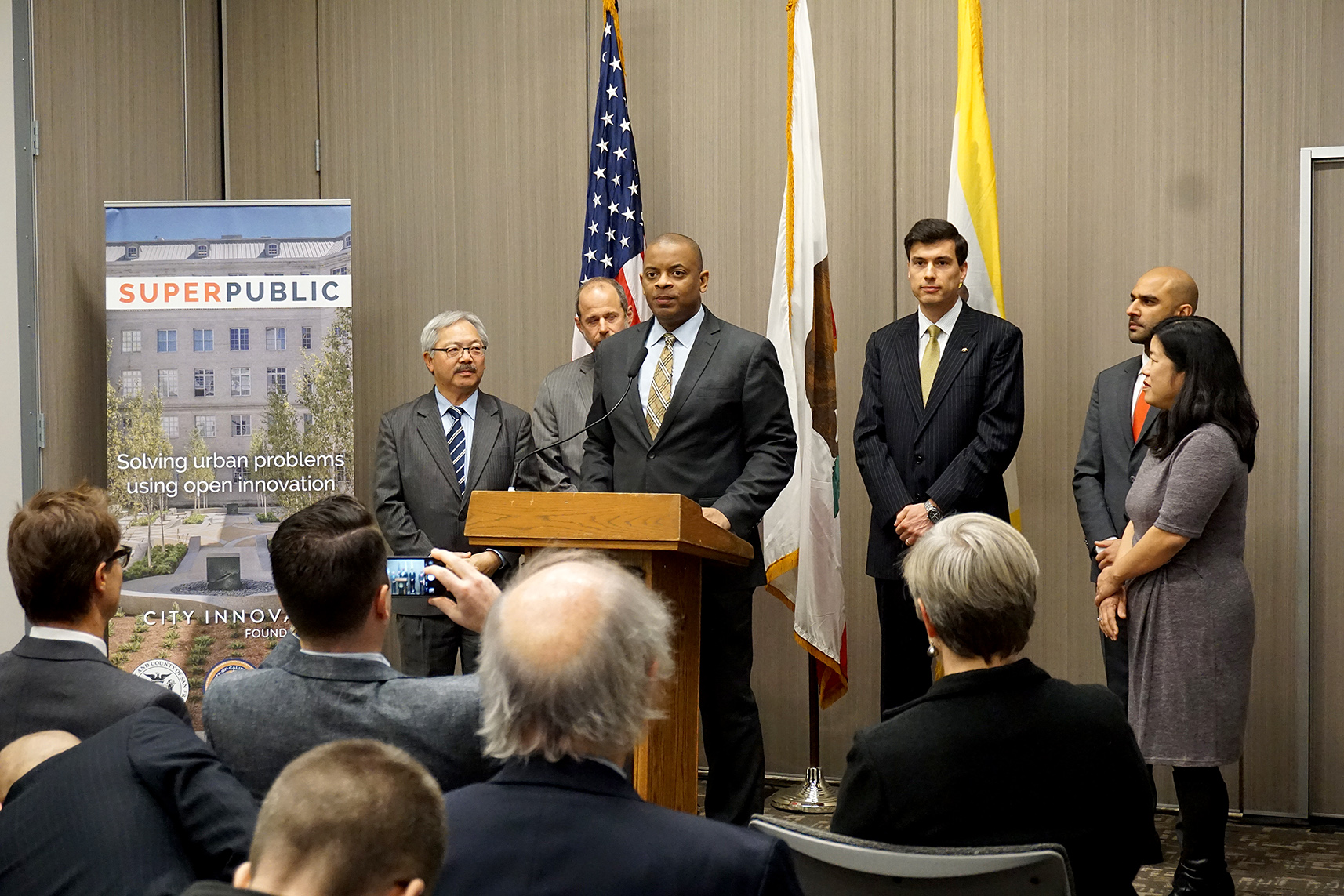 In October, the U.S. Department of Transportation awarded the City of San Francisco and its partner UC Berkeley $11 million to fund six innovative projects aimed at reducing traffic congestion and creating a safer and more efficient transportation system. On Jan. 6 in San Francisco, Institute of Transportation Studies Director Alexandre Bayen joined Secretary of Transportation Anthony Foxx of the U.S. Department of Transportation and City of San Francisco Mayor Ed Lee Friday to discuss the projects.
"We are excited to participate in this exciting endeavor to spur innovation in the area of advanced transportation technologies to improve lives," Bayen said.
The projects include:
• New connected high-occupancy vehicle lanes for public transit and car pools
• Dedicated curb space for pick-up and drop-off by carpools
• Smart traffic signals to reduce congestion and improve safety
• Connected Vision Zero Safety Corridors to improve safety for pedestrians and bicyclists
• A connected, electronic toll system for the congestion pricing program at Treasure Island
• The deployment and testing of electronic, autonomous shuttles serving intra-island trips on Treasure Island.
UC Berkeley research, led by Transportation Sustainability Research Center Co-Director Susan Shaheen, will focus on developing a data dashboard and visualization tools for San Francisco, including data warehousing and analytics for the Congestion Management projects and beyond.
"We plan to leverage and grow our wide range of research expertise in the areas of urban data science and behavioral understanding across numerous disciplines on our campus and within ITS," Bayen said. "We will document essential understanding, develop educational programs and curriculum, and connect and share the knowledge with external partners, in order to advance cities of the future."