Five new Bakar Fellows pursue path to marketplace
Five UC Berkeley scientists eager to take their lab-bench discoveries into the marketplace have been awarded Bakar Fellowships to help them achieve their goals.
The year-old Bakar Fellows Program is a unique UC Berkeley initiative to support innovative research by early career faculty, in particular those who want to focus on a project that has real-world applications in areas ranging from health care and agriculture to high-tech and biotech.
By providing up to five years of research support, the program enhances the campus's efforts to translate important scientific discoveries into practical solutions in the fields of engineering, computer science, chemistry, biological sciences, physical sciences, and in multidisciplinary work in these areas.
The five new fellows – chemist Felix Fischer, biologist Daniela Kaufer, mechanical engineer Lydia Sohn, physicistFeng Wang and plant and microbial biologist Mary Wildermuth – are the second group to receive such support.
Below are brief vignettes of the new fellows and their research. Return to the UC Berkeley NewsCenter in the fall for more extensive profiles of each of the new fellows and the projects that are supported by the Bakar Fellows Program: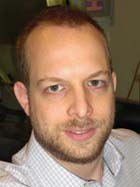 Felix Fischer, assistant professor of chemistry, plans to develop electronic devices and sensors based on a hot new material: graphene nanoribbons. These are narrow strips of graphene – a sheet of carbon atoms – that are small enough to exhibit quantum weirdness.
Using chemical tools he developed in his laboratory, he hopes to tune these nanoribbons and incorporate them into nano-scale electronic circuit components. Nanoribbon devices should not only increase computer processing speed and memory capacity, but may have enormous potential in novel circuit architectures of the future.

Daniela Kaufer, associate professor of integrative biology and a member of the Berkeley Stem Cell Center, is focused on a way to prevent epilepsy in people who have had brain injuries, such as from trauma, stroke, infection or cancer. Her studies have shown that traumatic brain injury impairs the blood-brain barrier that normally protects the brain, which significantly increases the risk of epilepsy.
She identified a possible cause and an FDA-approved drug that effectively blocks the development of epilepsy and eliminates delayed seizures in rats and mice. She will test this preventive approach using this drug and several others that block a signaling cascade in brain cells called astrocytes.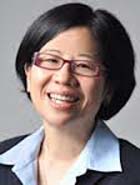 Lydia Sohn, associate professor of mechanical engineering and member of the Berkeley Stem Cell Center, will look for ways to screen for metastatic cancer cells that have been shed from breast tumors and are circulating in the blood threatening to establish satellite tumors.
She hopes to discover new biomarkers that will help determine the course of treatment for metastatic breast cancer patients, monitor cancer therapy and detect the disease earlier.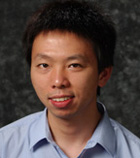 Feng Wang, assistant professor of physics, also focuses on graphene which has remarkable electrical, optical and nanofabrication properties that make it an exciting platform for new optoelectronic devices integrated on a single silicon chip.
Wang will develop novel integrated graphene-based optoelectronics, in particular ultrafast, energy-efficient nanophotonic modulators for next-generation computing and high-sensitivity infrared imagers that significantly surpass currently available alternatives.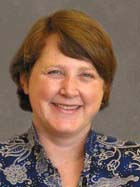 Mary Wildermuth, associate professor of plant and microbial biology, will look for ways to help plants resist a common pathogen, powdery mildews, that have a devastating impact on California agriculture. This could obviate the need for extensive chemical treatments used to limit damage from the fungus. Working with Arabidopsis thaliana, she has already identified plant processes that the mildew manipulates to promote its proliferation.
She hopes that targeted reduction of this process and its downstream impact on metabolism will limit powdery mildew proliferation and promote durable powdery mildew resistance in crops. On the other hand, it may be possible to manipulate the process to enhance the size and nutrient content of specific commodities, such as tomatoes.