Earthquake alert system may be coming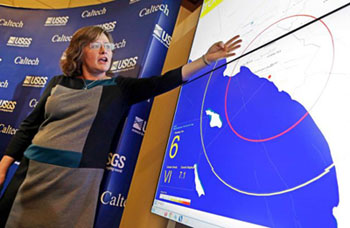 The San Francisco Chronicle recently reported on the work of Richard M. Allen, Director of the UC Berkeley Seismological Laboratory, for helping to develop an early warning system that flashes imminent danger when a damaging earthquake is about to strike. 
After 10 years of research and testing, the system called ShakeAlert is ready to operate in California, seismic experts said Monday as a legislator introduced a Senate bill to develop the first $80 million system across the state of California.
ShakeAlert could warn emergency workers and the public as much as a full minute before a big quake ruptures the ground along any of the faults in the state. Similar systems have been effective in Japan, Mexico and other quake-prone nations. Read more.