Is drought killing California's giant sequoias?
California's giant sequoias are showing signs of stress — some have leaves that are drier and sparser than usual — and UC Berkeley tree biologist Anthony Ambrose thinks the drought is to blame.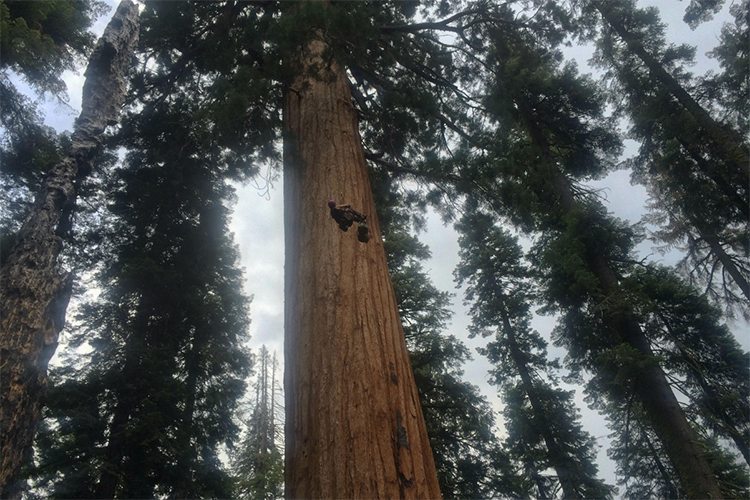 Ambrose is leading a project, along with Koren Nydick, an ecologist with the National Park Service, to better understand how these massive trees respond to extreme drought. "We have very little understanding of how severe of a drought it takes to kill a giant sequoia tree," Ambrose says.
Ambrose and Nydick are working with a team of scientists to collect tree samples in the Sierra Nevada's Sequoia National Park. Some of the park's giant sequoias are 300 feet tall and more than 3,000 years old, so many of them have faced severe drought before. But the state's current drought — the worst in a millennium — could be too much for these trees to handle.
"The good news is that there are lots of trees that still seem healthy," says Nydick. But she notes that there are a number of trees that are stressed in ways she hasn't seen documented before in the parks.
By testing samples from both healthy trees and those showing signs of decay, the team hopes to ultimately prevent tree die-off.
To read or listen to the full story by Ezra David Romero, go to Valley Public Radio.