Doudna receives Medal of Honor from American Cancer Society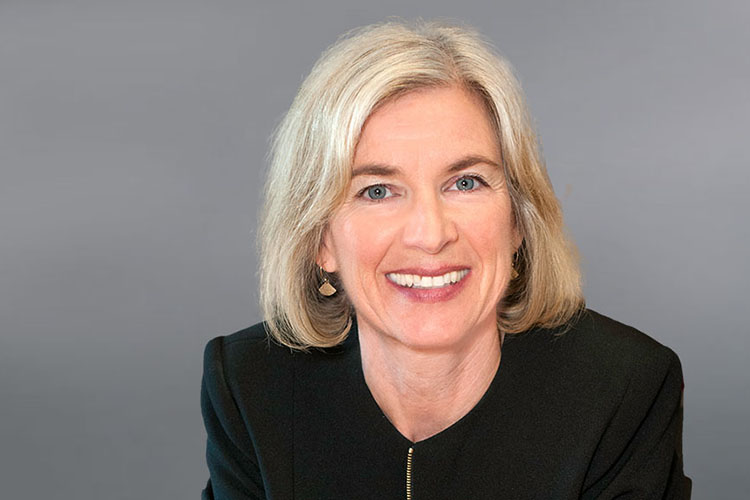 The American Cancer Society will bestow its highest honor, the Medal of Honor, on Jennifer Doudna and four others — including former Vice President Joseph Biden Jr. – during a ceremony today at the Ronald Reagan International Trade Center in Washington, D.C.
The medal is awarded to distinguished individuals who have made valuable contributions in the fight against cancer through basic research, clinical research and cancer control.
Doudna and Biden will be joined by Doudna's research colleague, Emmanuelle Charpentier of the Max Planck Institute for Infection Biology in Berlin, and two clinical scientists, Charis Eng and Michael Thun.
"It's truly an honor to celebrate these notable individuals for their dedication and lifetime achievements to significantly impact the fight against cancer," said Gary M. Reedy, chief executive officer of the American Cancer Society, in a statement. "These individuals hold our highest admiration and respect for their contribution in leading the fight for a world without cancer."
Doudna, a UC Berkeley professor of molecular and cell biology and of chemistry and a Howard Hughes Medical Institute investigator, and Charpentier were honored for their invention of the gene-editing tool CRISPR-Cas9, which has transformed basic cancer research and spawned new cancer therapies currently undergoing trials. Doudna also directs the Innovative Genomics Institute, a joint UC Berkeley-UC San Francisco research center.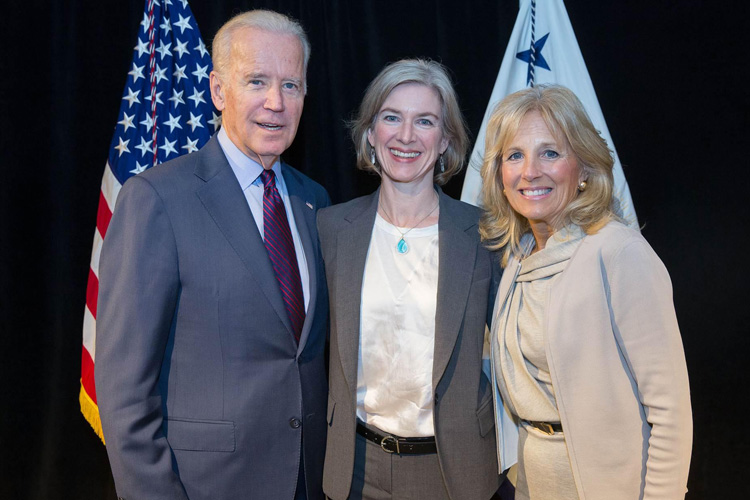 A structural biologist, Doudna focuses on RNA, a cousin of DNA formerly thought to play a support role in the cell but now known also to control how genes are expressed. She worked on RNA interference and translational control via microRNAs before becoming fascinated by the unique protein-RNA complexes — called CRISPR-associated proteins, or Cas — used by bacteria to protect themselves from viruses. Her discoveries allowed her to tweak the bacterial systems to create CRISPR-Cas9. She continues to investigate the complex protein-RNA interactions within Cas9 and other Cas proteins.
Charpentier is recognized as a leading expert in the regulatory mechanisms underlying infection and immunity in bacterial pathogens. As a result of her work, this field of research is now developing rapidly with huge potential for further advancement of therapeutic tools to treat forms of cancer that have been resistant to treatment via other methods, such as tumor suppressor mutations.
As vice president, Biden led the White House Cancer Moonshot, which resulted in more than 80 new actions and collaborations from the public and private sectors to speed progress in cancer prevention, diagnosis, treatment and care. He later worked with Congress to authorize an additional $1.8 billion for investment in cancer research. As co-chair of the Biden Cancer Initiative, Biden has continued to lead a national movement to convene leaders and bring a sense of urgency to the cancer fight to develop and drive implementation of solutions to accelerate progress in cancer prevention, detection, diagnosis, research and care, and to reduce disparities in cancer outcomes.