Doudna named foreign member of UK's Royal Society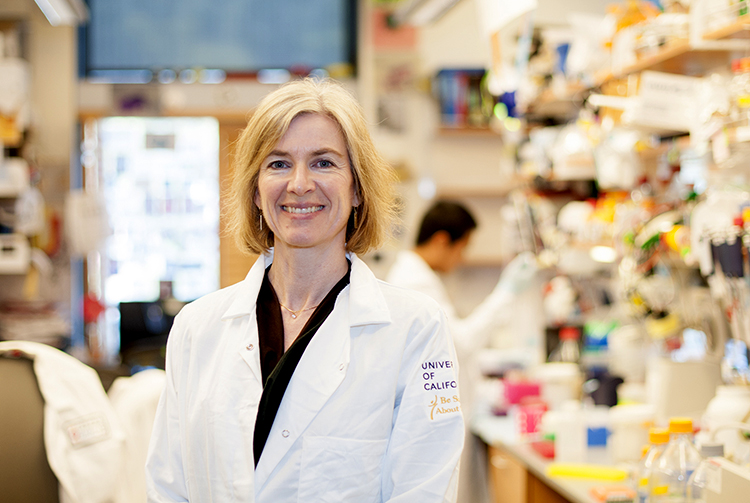 Biochemist Jennifer Doudna has been named a foreign member of the prestigious Royal Society, a rare honor for a UC Berkeley faculty member.
She was among 10 new foreign fellows and 50 new fellows announced April 29 in London. The society is a fellowship of many of the world's most eminent scientists and is the oldest scientific academy in continuous existence.
Doudna, a professor of molecular and cell biology and of chemistry and a Howard Hughes Medical Institute investigator, was honored for "her work on CRISPR-Cas9 gene editing technology that is revolutionizing the fields of genetics, molecular biology and medicine," according to the announcement.
Also elected a foreign member was former UC Berkeley postdoctoral fellow Svante Pääbo, who is now at the Max Planck Institute for Evolutionary Anthropology in Leipzig, Germany. Pääbo explores human genetic evolution by analyzing DNA extracted from ancient sources, including mummies and the bone fragments of Neanderthals.
Other UC Berkeley foreign members are chemistry colleagues Alex Pines and William Miller. Current fellows include former chancellor and professor of physics Robert Birgeneau, a native of Canada; and chemistry professor Graham Fleming and statistics professor David Aldous of England.