Conference explores California's fiscal crisis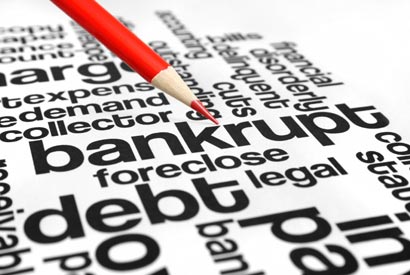 California's dubious ranking as the state with the most foreclosures is matched in its grimness by recent bankruptcy declarations by San Bernardino, Stockton and Mammoth Lakes, continued declines in property and sales tax revenues, and massive unfunded liabilities in public worker pension plans.
To address these issues and a host of intertwined financial concerns, the University of California, Berkeley's Institute of Governmental Studies (IGS) is sponsoring an all-day conference on Sept. 21, to explore "California's Fiscal Crisis: Prospects for Deficit Reduction and Pension Reform in the Golden State."
Panels will examine the severity of the crisis; possible paths to reform; the politics, principles and laws governing municipal financial restructuring; issues such as outsourcing, public-private partnerships and how to deal with credit markets; and the efficacy of pension reforms, including those just signed into law by Gov. Jerry Brown.
The program will pull together participants from government, labor, finance and public policy.
Keynote speaker Mark Zandi, chief economist for Moody's Analytics, will address the economic consequences of political uncertainty and assess California's condition from a national perspective.
Other participants will include:
Chuck Reed, mayor of San Jose, where voter-approved pension cuts for city workers are being challenged in court
Chris Klein, the chief judge of the U.S. Bankruptcy Court overseeing Stockton's bankruptcy proceedings
Bill Brandt, president and CEO of Development Specialists, Inc. and DSI Civic, as well as chair of the Illinois Finance Authority
Art Pulaski, executive secretary-treasurer of the California Labor Federation
Scott Pattison, executive director of the National Association of State Budget Officers
Marty Morgenstern, secretary of the California Labor & Workforce Development Agency
A complete schedule and additional details are available online.
Terri Bimes, assistant director of research at IGS and a conference organizer, said the purpose of the conference is to bring experts from government, unions, financial services and public finance under one roof to share their perspectives, experience, hopes and expectations.
"I hope that at the end of the day we can reach some consensus on the severity of the fiscal problems facing California and how to move forward," Bimes said. 
The current debate tends to assign varying degrees of responsibility for California's fiscal crisis to the mortgage meltdown and dwindling property taxes, fiscal mismanagement or the "political third rail" of public pensions, Bimes noted.
The IGS conference will take place from 9 a.m.-5:30 p.m. at the David Brower Center, 2150 Allston Way in downtown Berkeley, just a block from the campus's western edge. For public transportation and parking options, click here.
The program is open to the public, but space is limited and registration is required. Financial sponsors include Development Specialists Inc., Stone & Youngberg: a Division of Stiefel Nicolaus, and Deutsche Bank.