Climate refuges identified for endangered snow leopards
A new study of snow leopards' habitat has found that just one-third of their current range will be a refuge from climate change by 2070, as habitat loss and fragmentation in the Himalaya and Hengduan mountains threaten not just snow leopards, but other species in the region.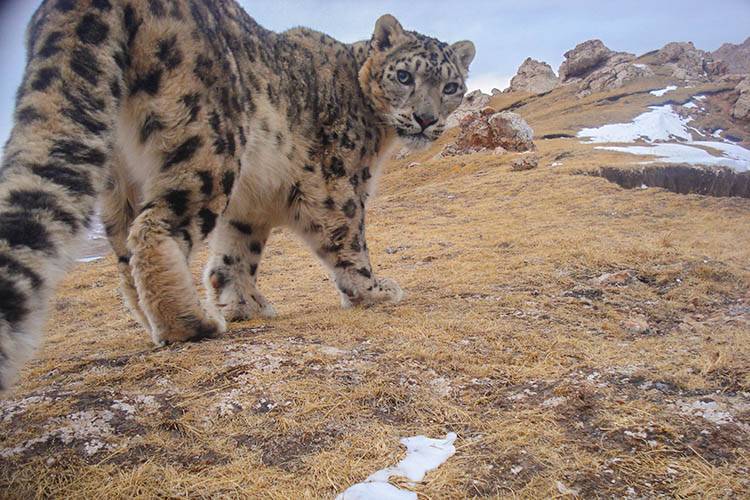 Snow leopards live in remote, high-elevation area on and surrounding the Tibetan Plateau, known as "the roof of the world." The region is warming more than twice as fast as the Northern Hemisphere on average, threatening endangered species that call it home.
Among these species, snow leopards are critically important to the Tibetan Plateau ecosystem because they are apex predators, which keep the ecosystem in balance. To understand how snow leopards — and the entire ecosystem — will fare as the climate continues to change, researchers from UC Berkeley and Panthera, a wild cat conservation group, used past changes in the region to project future climate scenarios.
"Substantial conservation challenges will emerge as vast areas of snow leopard habitat are lost and become increasingly fragmented as a result of climate change. Getting ahead of and addressing these challenges now is imperative for snow leopards, their landscapes and all the unique wildlife those landscapes support," said Juan Li, a postdoctoral fellow in the lab of Steven Beissinger, a professor of conservation biology at UC Berkeley.
The research was published in a recent edition of the journal Biological Conservation. This work was supported by Panthera, the Snow Leopard Trust, the Shanshui Conservation Center and a postdoctoral fellowship from Peking-Tsinghua Center for Life Sciences.
Snow leopards live between the snow line and the tree line, which contracts and expands as glaciers contract and expand. The researchers studied the impact of climate change on global snow leopard habitat from 21,000 years ago, the last time the earth's ice sheets were at their largest, to the year 2070. These projections encompass the warmest and coldest global climates snow leopards have experienced in the past 100,000 years, including anticipated climate conditions of the near future.
The results suggest that snow leopards have experienced considerable habitat expansion, contraction and fragmentation across their range through these different climatic periods. Based on how snow leopard habitat has changed in the past, the computer modeling identified three large areas that are forecast to be refuges for snow leopards as the climate changes. These refuges are patches of habitat that have remained stable during past climate change events and are expected to remain as good snow leopard habitat through future climate change.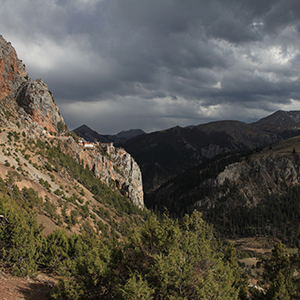 The three climate refuges are the regions around the Altai, Qilian and Tian Shan-Pamir-Hindu Kush-Karakoram mountain ranges. These refuges make up 35 percent of the snow leopard's current range. The persistence of these refuges across such contrasting global climatic periods is largely due to the unique mountain environment in High Asia, which maintains a relatively constant arid or semi-arid climate.
"The stability of three large pockets of snow leopard habitat to climate warming was quite surprising and due to the unusual geography of High Asia," Beissinger said.
Though the existence of climate refuges bodes well for the future of snow leopards, the pattern of change outside of these refuges — or about 65 percent of snow leopard range — is concerning, the study suggests.
"We found that snow leopard habitat in Himalayan and Hengduan mountains is particularly susceptible to climate change," Li said.
One climate change scenario used in the study forecasts Nepal and Bhutan losing up to 82 and 85 percent of their snow leopard habitat, respectively.
"The results of our study demonstrate some optimism, but only if we can ensure the protection of snow leopard climate refuges from increasing human activities," Li said.