Californians agree: income inequality growing. But what to do?
California's Republicans and Democrats agree that income inequality is worsening in the United States, but disagree on the problem's causes and what to do about it, according to a new brief by the University of California, Berkeley's Institute of Governmental Studies.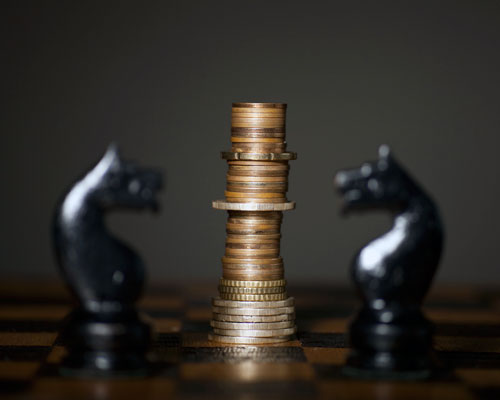 According to a review of 2014 polling by an IGS team published on the institute's website today (Monday, August 17), the two parties are in accord that declining manufacturing in the United States, a failure of public schools to prepare students to succeed in the modern economy and the need for a college degree to land a well-paid job are key factors in the widening income gap.
Meanwhile, disagreement between Republicans and Democrats begins with how much the problem can be attributed to immigration, government regulation and taxes on businesses and the wealthy.
'System is rigged'
Most Democrats say the American economic system is unfair, while Republicans disagree that the system unfairly favors the wealthy. "A majority of Californians feels the system is rigged," says the IGS brief, noting 62.5 percent of all those surveyed expressed that opinion.
More Republicans than Democrats view immigration as worsening income inequality, while substantially more Democrats than Republicans see the wealthy not paying enough taxes as a key contributor to the problem.
The biggest split between parties comes in answer to polling on whether to tax the total wealth of those with more than $1 million in financial assets, with 64.3 percent of Democrats favoring the idea and 51.4 percent of Republicans opposing it.
Immigration policy
"Despite these differences in opinion across party lines about the causes of inequality, some consensus exists as to real policies that could be enacted to reduce inequality," the brief says. The researchers found that more than 55 percent of Democrats and Republicans support a policy to give more preference to immigrants with the educational attainment and skills most needed in the American economy.
The IGS team — comprised of Berkeley political science professors Gabriel Lenz and Laura Stoker, IGS associate director Ethan Rarick, Ph.D. candidate in political science Douglas Ahler and undergraduate political science major Beckett Kelly — said the IGS public opinion polling supplements abundant data on economic trends and provides a clearer explanation of the partisan dispute around possible policy solutions to economic inequality.
The polling involved online surveys of 3,232 respondents between July 8 and July 13, 2014.