Calaveras Dam fossil trove gives researchers greatest local find in decades
UC Berkeley researchers are using an exceptional stash of fossils found during the construction of a new East Bay dam to piece together a picture of what the Bay Area may have looked like some 15-20 million years ago.
Water covered much of the region, extending down the Central Valley as far as Bakersfield. Ancient whales sifted food through baleen over what is now Berkeley and Oakland, while now-extinct megalodon sharks might have hunted dolphins over San Jose. Hippo-like creatures waded along the coast, which was dotted with palm and pine trees. Seals, larger than today, frolicked in the water.
Researchers have new evidence of all of this thanks to remarkable collection of at least 1,500 fossils that were found and preserved starting in 2013, when the San Francisco Public Utilities Commission began heavy excavation to construct a new dam to replace the existing 93-year old Calaveras Dam that is seismically vulnerable.
The massive project sent workers moving almost 10 million cubic yards of rocks and soil, where they unearthed one of the most complete collections of Bay Area fossils found in more than 50 years.
"We had expected to find some fossils during construction, but we had no idea the team would find this many," said Dan Wade, SFPUC Director of Water Infrastructure Capital Projects and Programs. "It was extremely important to us to keep the collection together, to keep them in the Bay Area, and to be able to make them available for scientific research."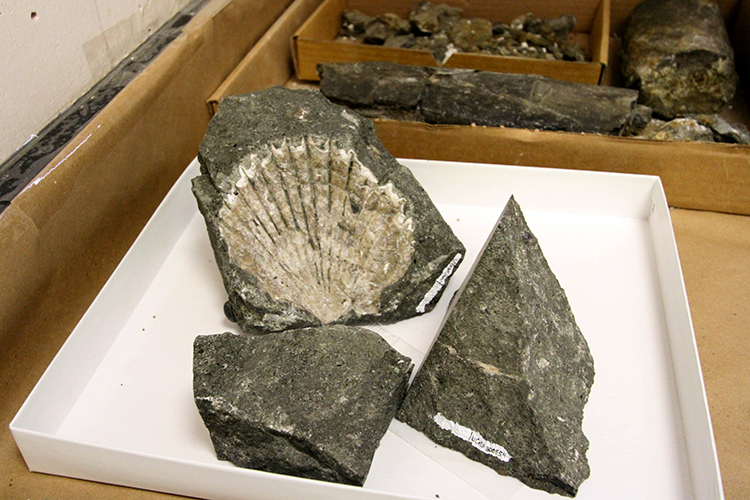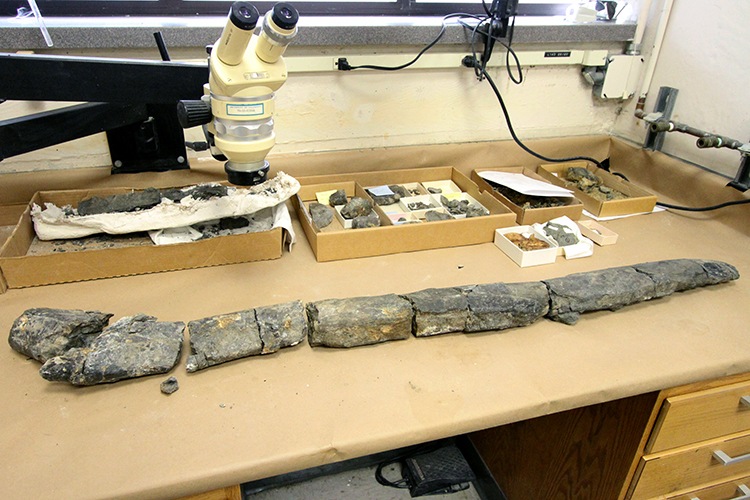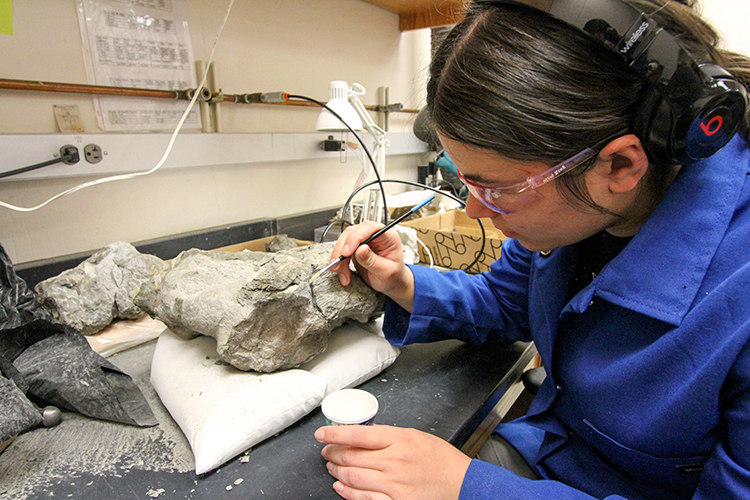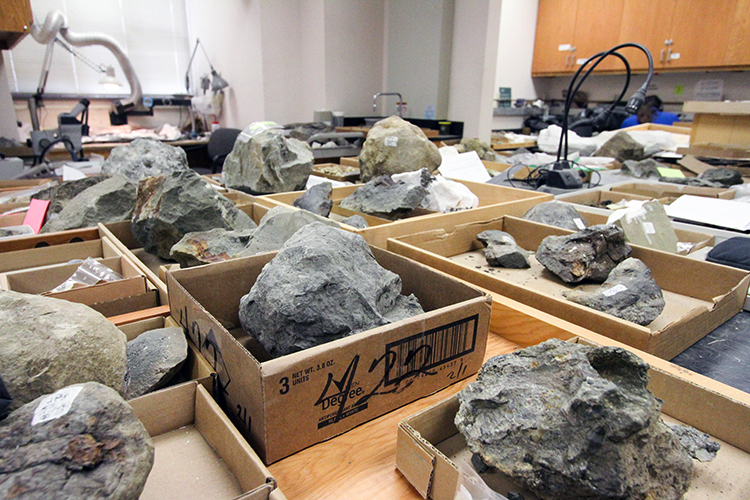 The fossils found their way to UC Berkeley's Museum of Paleontology, which used a $500,000 contract with the PUC to re-open a mothballed fossil lab.
"Fossils are found all the time in the Bay Area, but the concentration of unique and varied specimens is what makes this special," said Cristina Robins, a senior scientist at the Museum of Paleontology and head of the project to clean, catalog and study the fossils.
The first specimens, which include whale skulls, shark teeth, crab claws, snails, and fossilized palm trees, were delivered to the lab from the dam site in the fall, and the work is expected to continue for at least another 18 months.
Already, Robins and her team have uncovered species of whale never before seen in the Bay Area.
The fossil record will eventually be made available online, and scientists anywhere will be able to use the fossils to better understand evolution, geology and global change. The museum also plans to develop educational materials that will be posted on its website.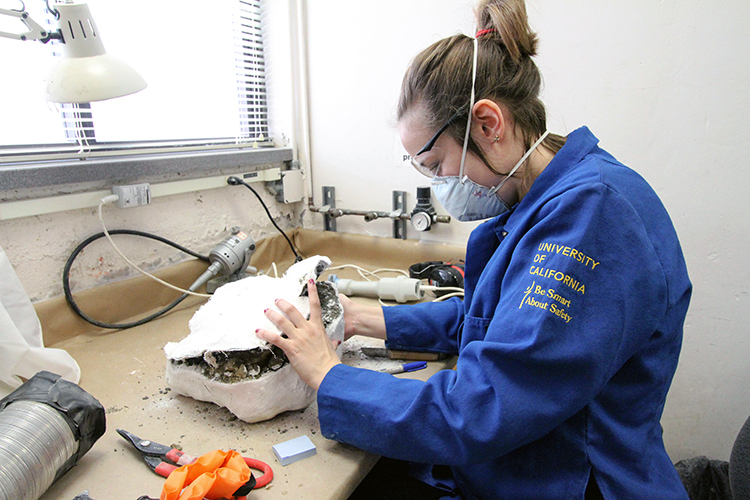 Almost from the moment the dam replacement project started, construction crews and paleontologists working with the San Francisco PUC began finding fossils. News of the discovery attracted media attention in 2014; it was unclear then where the fossils would be stored.
Each fossil was carefully plotted on a map by paleontologists working the PUC and encased in a thick layer of plaster before eventually being hauled to the UC Berkeley lab for examination.
Technicians at the lab – all of them undergraduate and graduate students – spent hours removing the plaster cases with medical cast-cutting saws, and then carefully clearing away rock and sediment from around the fossils with powerful air chisels and dental tools.
The work can be laborious.
"They've been in their sediment for 15 million years, and they're pretty content to stay there," Robins said. "It has been a fight to get them out."
Parts of the Calaveras Dam fossil find can be seen at Cal Day, this Saturday, April 21, on the UC Berkeley campus. The fossils will be on display in the "Fishbowl" of the Valley Life Sciences Building (Room 1101) behind the T-Rex from 9 a.m. to 4 p.m.