Beyond Traditional Medical Care: Investing in the Social Needs of Patients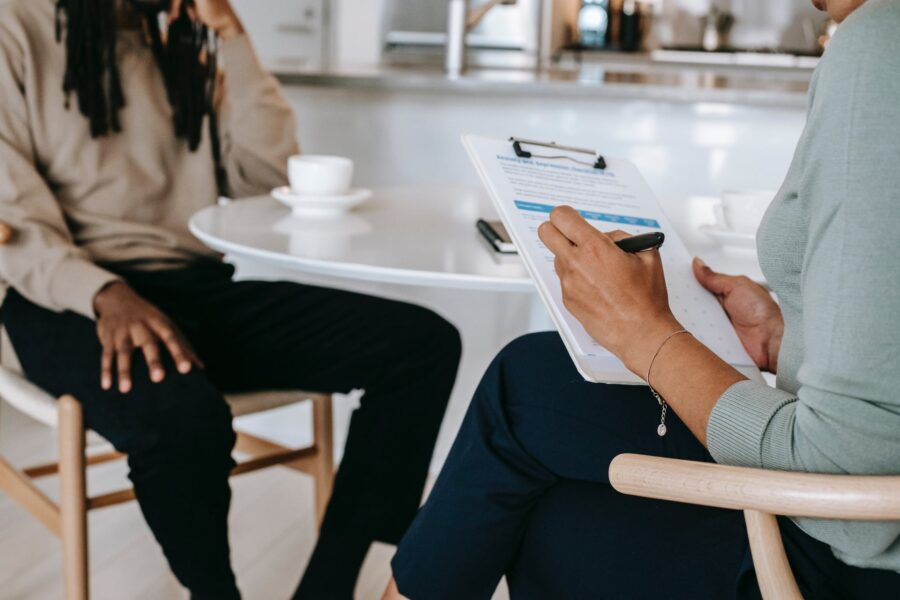 A new study led and co-authored by UC Berkeley School of Public Health Assistant Professor of Health Policy and Management Amanda Brewster and published in The Annals of Internal Medicine found that hospitalizations declined when patients were part of a social needs case management program.
Lead author Brewster and her fellow researchers evaluated social needs case management in the Community Connect program implemented by Contra Costa Health Services. The program offered 21,422 Medicaid patient enrollees—who were at risk of hospitalization—12 months of social needs case management between 2017-2019. A control group was also followed.
The research team sought to determine whether the program reduced hospital use, defined as either emergency department visits or inpatient admissions.
Health care programs that also assist patients with social needs—such as housing, transportation, and food security—have recently gained traction as a strategy to improve health and avoid unnecessary health care use. Assistance with social needs can include case managers helping with referrals, service navigation, and coaching patients on access to resources.
However, little research had previously been done to evaluate the success of social care-based programs, with studies being too small to compare effectiveness across patient groups.
"This was a program that reached out to patients and proactively offered help with both social determinants and access to health care," said Brewster. Social determinants influence where people are born, learn, work, and live which, in turn, affect an array of health outcomes.
"Few if any interventions like this have run at such a large scale, with tens of thousands of patients. Our research collaboration with Contra Costa Health Services presented a golden opportunity to learn about impacts on specific population groups," Brewster said.
The researchers' randomized study suggested that social program-based interventions for housing, food security, and transportation reduced inpatient admission rates by 11% and emergency department visits by 4%.
"When a person can avoid being hospitalized, that signals a really meaningful improvement in their health," Brewster said. "And the greatest impacts were seen for patients who were Black or African American, who experienced a 25% reduction in hospitalizations."
Feedback from participating case managers indicated that the program helped patients build trust within the health system. Specifically, participants felt more equipped to resolve basic social needs and better navigate the care landscape.
However, a cost comparison showed that despite the program saving hospital usage, cost savings alone would not be enough to cover the cost of the intervention.
Read the full paper published in the Annals of Internal Medicine.
---
Co-authors include Daniel M. Brown, Elizabeth A. Hernandez, Sara Levin, Chris Lynch, and Anna Roth of Contra Costa Health Services in Martinez, California; Mathijs De Vaan and Amanda L. Brewster of University of California, Berkeley, California; and Mi-Ok Kim of University of California, San Francisco in San Francisco, California. Dr. Brewster is an Assistant Professor of Health Policy and Management at Berkeley Public Health.