Berkeley Researchers Awarded $2.7 Million Grant to Study Impact of Early Life Stressors on Mexican-Origin Children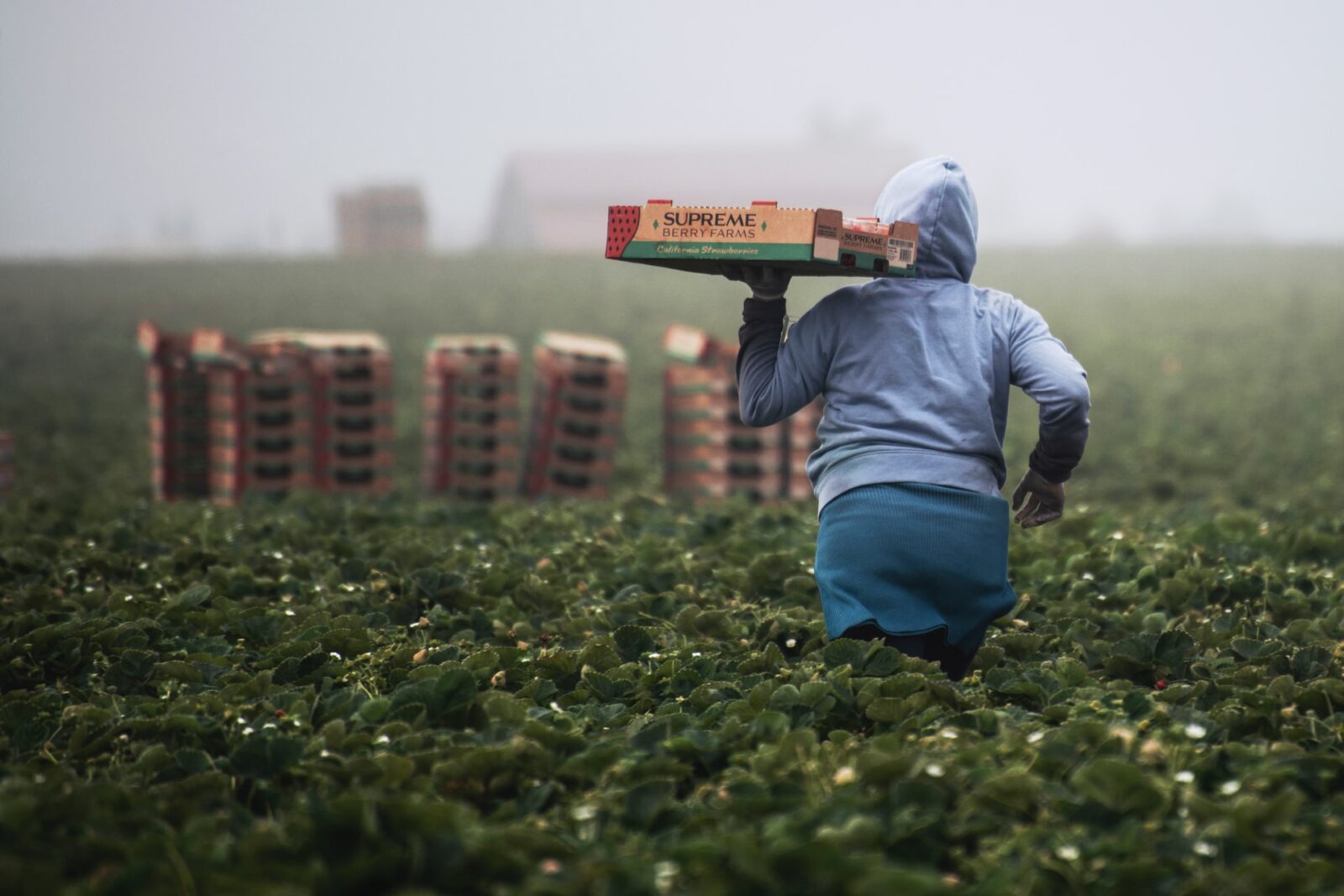 UC Berkeley School of Public Health professors Julianna Deardorff and Andres Cardenas have been awarded a five-year, $2.7 million grant to study the impact of adverse childhood experiences on the health of Mexican-origin children. The funds, a National Institutes of Health (NIH) Research Project Grant funded by the National Institute of Minority Health and Health Disparities (NIMHD), will be used to investigate whether early life stressors can be linked to health conditions like obesity and accelerated aging as part of the larger CHAMACOS project. 
Other Berkeley Public Health co-investigators include CHAMACOS founder and Professor Emeritus Brenda Eskenazi, Assistant Adjunct Professor Corrine Riddell, and Research Professor Nina Holland.
Berkeley Public Health asked the researchers why this research is important, what they hope to discover, and how it can improve the health of children. 
BPH: Can you describe the research that is being funded?
Andres Cardenas: Using data from the CHAMACOS project, an ongoing cohort study of over 600 Mexican-origin mothers and their children, we will test the biological embedment of early-life adversity [both before and after birth] at the individual, household, and community levels, on epigenetic marks and epigenetic aging clocks with the goal of developing early-life biomarkers of risk.
We will test if early life adverse experiences influence the risk for obesity later in adolescence, and might be captured early in life in the epigenome of children. We will examine, with new tools, how these socially adverse environments and experiences might influence or activate how DNA or genes are expressed, quantify their impact, and rigorously test their biological embedment. In other words, we'll look at how these adverse experiences get under our skin.
We will also test the novel hypothesis that early life adversity exposure, including during fetal development, might determine biological aging rates into adolescence.
​​BPH: Can you summarize the importance of this research? 
Julianna Deardorff: Scarce research includes Mexican-origin families—particularly those who are living in agricultural communities—despite their high exposure to adversity and risk for chronic health conditions over the life course. [This funding for] CHAMACOS provides an opportunity to investigate longitudinally how adversity can shape accelerated aging, or what has sometimes been called "weathering," in a population that has previously received scant attention. This research has implications for health outcomes beyond obesity and into adulthood that disproportionately negatively affect historically underrepresented communities. 
Cardenas: In the U.S., the childhood obesity epidemic disproportionately impacts minority communities, particularly Hispanic children. Minority populations face multiple psychosocial stressors at the individual, household, and community level that are associated with obesity risk. This research will establish the biological embedment of early-life adversity at the individual, household, and community level on epigenetic marks with the goal of developing early-life biomarkers of risk.
BPH: How is this research groundbreaking?
Deardorff: The opportunity to examine adversity exposure in utero and postnatally and associations from birth to adolescence in a hard-to-reach population is unprecedented. 
Cardenas: The CHAMACOS study has followed mothers and children from pregnancy to adolescence for over 20 years. Biological samples have been collected repeatedly from early childhood throughout development enabling us to monitor non-genetic (epigenetic) changes that might be a result of specific environmental conditions. These epigenetic changes have the ability to regulate how our genes are expressed and might be able to provide a window into how social experiences and adverse social environments get under our skin.
BPH: What inspired you to conduct this research?
Deardorff: The opportunity to collaborate with Andres to identify biological pathways from adversity to health outcomes is incredibly exciting. The richness of the longitudinal data collected in CHAMACOS provides a unique opportunity to answer key questions about stress and epigenetic programming. 
Cardenas: Despite major advances on genetic and multiomic technologies to detect, target, and treat diseases, relatively little is known about the impact of racism, discrimination, and adversity on the genome of marginalized populations facing multiple stressors. This work has the potential to address this key gap on the biological embedment of these adverse exposures, particularly in childhood, a sensitive period for the programming of these epigenetic marks.
BPH: What real-world changes might happen because of this research?
Deardorff: For decades, individual-level interventions have dominated the treatment of obesity among children and adolescents in the U.S. By examining contextual and community level adversity exposure, and identifying biological pathways of risk, results from this study could help shift the blame away from individuals to focus on upstream solutions to the obesity epidemic in the U.S.