Berkeley Leads the Way in NSF Fellowships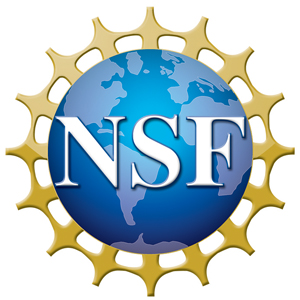 The National Science Foundation fellowship is a crown jewel of graduate student awards. And Berkeley students lead the nation in capturing these prestigious and highly competitive grants.
From 2001-2011, UC Berkeley boasted more NSF fellowship recipients—1,333—than any other university in the country. Currently, 621 Berkeley graduate students hold the three-year fellowships supporting their research in fields ranging from medical anthropology and bioengineering to environmental sciences and particle physics.
The fellowship comes with a $30,000 yearly stipend along with a $12,000 education allowance. UC Berkeley currently guarantees that all tuition and fees are covered for each of the three years of support. "It's one of, if not the most, sought-after fellowships for the STEM (science, technology, engineering and math) disciplines," says Michael Sacramento, coordinator of NSF and other graduate fellowships for UC Berkeley's Graduate Division. Berkeley's Graduate Fellowships Office offers a number of resources, including annual NSF workshops and a "one-stop" informational web page, to students interested in applying.
Formally known as the NSF Graduate Research Fellowship, the award is intended to promote the "vitality and diversity" of the country's scientific and engineering workforce, according to the NSF. Each year, 2,000 graduate students nationwide are tapped for fellowships from a pool of 12,000 applicants.
Launched in 1952 under the Truman administration, the NSF award is the oldest fellowship of its kind. Fellowship recipients prize the chance to pursue their own research and the opportunity to benefit from professional development and international study.
Over its 60-year history, the NSF fellowship has supported more than 46,500 students nationwide out of more than 500,000 applicants. Past recipients include at least 30 Nobel laureates and such noted figures (and Berkeley alumni) as Steven Chu Ph.D. '76, who is now the U.S. Secretary of Energy, and NASA cosmologist John C. Mather Ph.D. '74, whose work on the cosmic microwave background (with Berkeley professor George Smoot) helped cement the "Big Bang" theory of the origin of the universe.
On the trail of a toxic legacy
The health risks of long-term exposure to pesticides and other environmental contaminants remain little-known. At UC Berkeley, graduate student Brandon Gaytán is seeking answers by studying the impact of toxics on a cellular level.
A National Science Foundation fellowship has been a boon to Gaytán's research. With it, he can concentrate his time and resources on benchtop science. "It frees up more money for research, supplies and conference travels," he says. Teaching is now a choice—rather than a financial necessity. "It's a great weight off my shoulders," says the Boston-area native.
Gaytán's work to date has focused on so-called legacy pesticides. Though largely banned, substances like the insecticide dieldrin were heavily used in the past and persist in the environment. "One of the problems in toxicology is we know a lot about these pesticides in terms of high-dose effects, but not a lot is known about long-term effects at low doses, which is what's happening out there right now," Gaytán says.
In the coming year, he'll start examining emerging contaminants such as flame retardants. "We have so many chemicals out there that haven't been really tested," he says.
Outside the lab, Gaytán devotes time to activities aimed at promoting diversity in the sciences. He serves on the board of UC Berkeley's chapter of the Society for Advancement of Chicanos and Native Americans in Science and recently became a student representative to the national body. Gaytán has helped organize workshops guiding other students through the NSF application process. "Science needs innovation," he says, "and people from different backgrounds can really bring that new thinking."
In search of common ground

Diver is a doctoral candidate in Berkeley's Department of Environmental Science, Policy, and Management. Her National Science Foundation-supported research explores efforts by indigenous tribes and governmental agencies to co-manage a pair of remote salmon watersheds in Northern California and British Columbia. History is fraught with competing claims and legal battles over land and how it's used. Sibyl Diver studies how diverse groups might actually work together to become good stewards of the earth and its natural resources.
Much can be learned, Diver says, from the unfolding agreements between officials and members of California's Karuk Tribe along the Klamath River and the Xaxli'p Indigenous Community along the Fraser River near Lillooet, B.C. "These are communities that were both grappling with sustainability of natural resources, economics in rural communities, cultural survival and politics of indigenous land claims—all at the same time," says Diver. She applauds the groups' innovative stances to such concerns as salmon fishing, water rights and forest management.
Ultimately, Diver hopes her research fuels changes in management practices of environmentally sensitive lands. "We can't really afford to have these issues tied up in court for years," she says.
Backing from an NSF fellowship and a doctoral dissertation improvement grant has helped validate the theoretical and applied contributions of her work. So has the NSF's endorsement of community-engaged research. "I'm really grateful that the NSF has chosen to value that approach," Diver says.
Several times a year, Diver heads to both regions for extended visits, forging close relationships in the process. Such connections are crucial. Diver views co-management agreements as a long-term, evolving process—and not an immediate resolution to a land dispute.
Before coming to Berkeley, Diver spent eight years working with an environmental nonprofit on the Kamchatka Peninsula of the Russian Far East. There, she helped environmental and indigenous rights groups have a voice in a high-stakes fisheries issue. Diver, who is fluent in Russian, wants to pursue an academic career after graduation.
Click here for (better) permissions
"A typical user, even a fairly savvy typical user, doesn't understand them," says Felt, whose Ph.D. is in computer science. Felt, whose work was backed by a National Science Foundation fellowship, specializes in security issues. She led a pair of recent studies revealing that few people either comprehend or pay much attention to permissions. "The purpose of showing people permissions is to help them make informed decisions when they select and install applications," says Felt. Permission systems are intended to give software users control over their privacy and reduce the chances of bugs and other problems when installing games, music and other popular applications. But these commonly used notifications aren't helping most people make good security or privacy decisions, says recent alumna Adrienne Felt.
In a related effort, Felt built a tool called Stowaway that analyzes applications for the Android mobile operating system to determine exactly which permissions are needed. Too many permission requests lead to inattention and expose users to bugs, while applications won't work if there are too few permissions, she explains. With Stowaway, Felt and her team looked at some 940 software applications and discovered that a third of them asked for unnecessary permissions. Stowaway is now used by a number of researchers and companies.
Felt has published numerous studies and is the recipient of several academic awards, including her 2009 NSF fellowship. Along with giving Felt the freedom to concentrate on her research, NSF funding has eased the financial burden of living in the high cost Bay Area.
A New Jersey native, Felt began studying privacy issues surrounding applications as a University of Virginia undergraduate. Drawn by Berkeley's noted computer security program, she arrived on campus in 2008. "It's fantastic having very smart people around to collaborate with," she says.
She earned both her M.S. and Ph.D. degrees at Berkeley and is now a security researcher at Google.
The assignment of a lifetime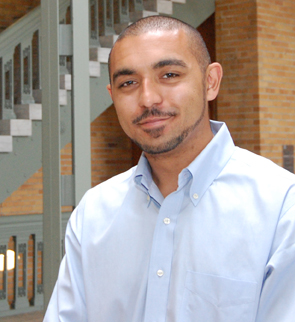 Peter Soler has landed the research project of his dreams. He's on the front lines of a pioneering effort to build an artificial kidney.
"That's what I want to work on for the rest of my life," says Soler, who credits his National Science Foundation fellowship with allowing him to seize that vision.
The prestigious three-year grant gave Soler the financial and academic flexibility to embark on his innovative study plan bridging the Berkeley and UCSF campuses. The support "isn't tied to one entity—it's tied to me," explains Soler, a chemical engineering student who earned his bachelor's degree from Florida State University.
Soler knows the human toll of kidney disease; his mother is on dialysis for a familial kidney disorder that also afflicted his late grandmother. Growing up in Miami, Soler imagined harnessing science and technology to combat the devastating condition. His essay for graduate school described his desire to create an artificial kidney.
Lured by Berkeley's academic reputation and an eagerness to sample West Coast living, Soler arrived on campus in 2008. When he heard about the artificial kidney work taking place across the bay, he scrambled to sign on.
"It was much easier than I thought," he says of the special arrangement he forged to pursue his intercampus project. As a graduate researcher at UCSF, he is designing a bioreactor that uses kidney cells in combination with a nanopore silicon membrane that acts like the kidney's own tubules. The bioartificial membrane would enable the body to reabsorb important nutrients while blocking out toxins.
Soler expects to graduate within the next two years. He remains committed to pursuing the artificial kidney effort or one like it. "I couldn't imagine doing any more with my life," he says.
Peering through a demographer's lens
Alma Vega looks at the big picture. The UC Berkeley doctoral student in demography is intrigued by populations and the sweeping impact of human activity on a mega-scale.
She investigates the phenomenon of elderly Mexicans who return to their homeland from the United States. How many head back to Mexico when they retire—and why? A central question in Vega's research involves the role of social security benefits in retirees' decisions to move or stay.
"These are hot-button issues," explains Vega, the recipient of a National Science Foundation fellowship. "Most Mexican immigrants arrive in the United States at working ages, but we don't really know what happens to them after they spend a lifetime working here."
Understanding the magnitude of emigration patterns could powerfully influence public policy. Vega's findings might provide useful information, for instance, relating to the consumption of such governmental programs as Medicare and Supplemental Security Income, which typically are unavailable to those living abroad.
NSF support has proven invaluable to Vega's work. The three-year fellowship "has given me freedom and independence," she says. "It's allowed my research to be the centerpiece of my graduate studies."
Her ongoing scholarship has drawn notice and accolades, including invitations to speak at domestic and international conferences. Last year, the Social Security Administration awarded her a grant and access to its restricted data to advance her work.
Vega grew up in South Los Angeles and initially came to Berkeley for her bachelor's degree. As an interdisciplinary studies major, she began examining immigrants and their path after retirement. Vega earned a master's in public health from UCLA, but concluded that her true passion was the wider lens of demography. She returned to Berkeley for her Ph.D. and is eager to continue population-level studies after graduation. "Demography is a great discipline," she says. "We can take a block of data and turn it into a story about the world we live in."
An archaeological dig, redesigned
Nestled in rolling hills north of San Francisco Bay, Tolay Lake is a sacred place for Native people where doctors treated illnesses with charmstones. Berkeley doctoral candidate Peter Nelson wants to add to our knowledge of the site's ancient past while respecting the traditions of its early inhabitants and their contemporary descendants.
"You really need to listen to the communities you're studying," says Nelson, an anthropology student and member of the locally based Federated Indians of Graton Rancheria. Dedicated to a methodology known as Indigenous archeology, he is collaborating with tribal members on his recently launched research.
A fellowship from the National Science Foundation has enabled Nelson to meet regularly with tribal representativ es and carefully shape his study of their ancestral land. "It's freed up my time to be with my community and it's just fed back to my work," says Nelson, who traces his tribal links to his late grandfather, who grew up in Sonoma County.
Nelson's research will help the tribe restore and manage what is now Tolay Lake Regional Park. He plans to piece together the site's history through paleoethnobotany — investigating charred seeds and other remains of plants that grew there over thousands of years to understand how Native people used them.
A preliminary survey of the site began this summer. Nelson and tribal representatives also traveled to the Smithsonian Institution, where they viewed artifacts from Tolay and initiated talks on the repatriation of culturally significant objects and the remains of five of their ancestors who lived at Tolay Lake.
"What's interesting about archeology is that it's telling a story, telling a history. It's a very important tool to Native American revivals," Nelson says. "Archaeology can add pieces to tribal oral history and traditions altered through European contact that only in recent years we have been able to consider reawakening in our community. And this is not a story of loss, but a story of perseverance, adaptation and survival."