Berkeley Lab's Ashok Gadgil Wins Zayed Future Energy Prize's Lifetime Achievement Award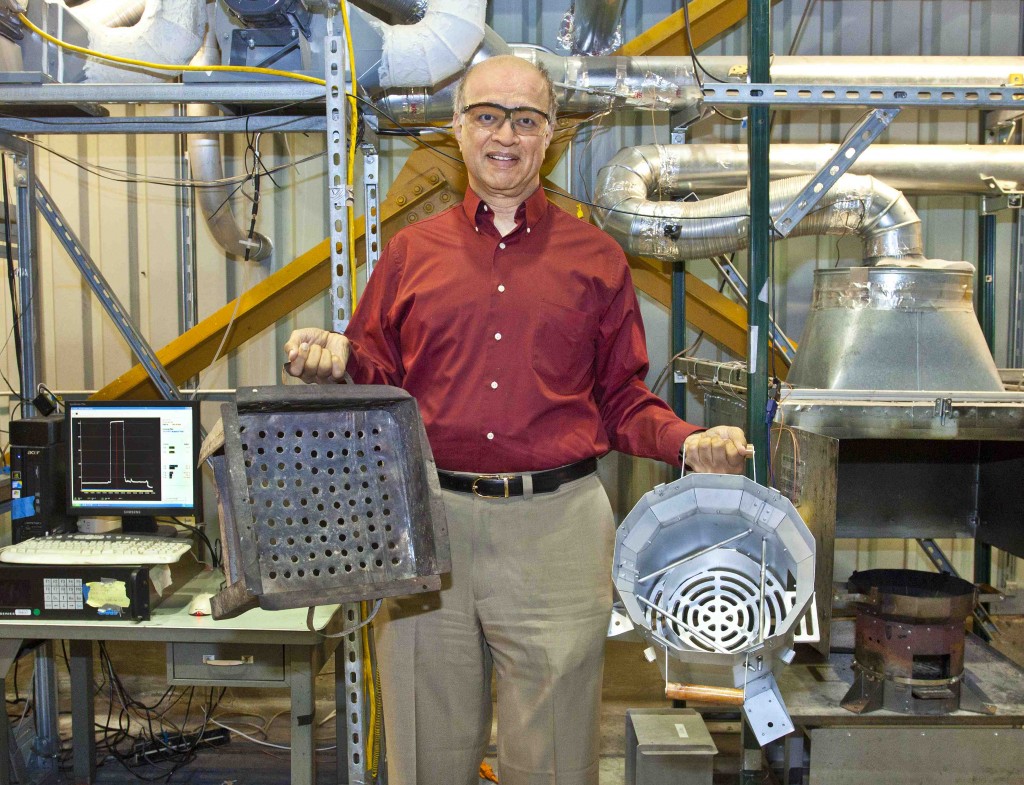 Ashok Gadgil, a scientist at U.S. Department of Energy's Lawrence Berkeley National Laboratory (Berkeley Lab), has won the Lifetime Achievement award of the 2012 Zayed Future Energy Prize. The award was announced in Abu Dhabi today.
The $3.5 million Zayed Future Energy Prize recognizes and rewards innovation, leadership and longterm vision in renewable energy and sustainability. The award is named in honor of Sheikh Zayed bin Sultan Al Nahyan, the late ruler of Abu Dhabi and the founding father of the United Arab Emirates. The 2012 Zayed Future Energy Prize was presented to three winners and two runners up at the award ceremony at the Emirates Palace.
Gadgil, director of Berkeley Lab's Environmental Energy Technologies Division and UC Berkeley professor of civil and environmental engineering, was recognized for "his sustainable humanitarian work in Darfur—providing energy efficient cooking stoves known as Berkeley-Darfur stoves, cutting the need for firewood by 55%."
Other award winners included the UK's Carbon Disclosure Project and French company Schneider Electric. Gadgil's share of the award was $500,000.
Gadgil released the following statement on winning the Zayed Future Energy Prize's Lifetime Achievement award: "Being selected the winner for the Zayed prize is a great honor and tremendous validation of my lifelong passion and efforts for energy innovation and sustainability. Vigorous efforts and political leadership are needed to make the concept of sustainability an integral part of policy decisions. Winning the Zayed Energy Prize deepens my commitment to energy innovation for sustainability. Together with my colleagues and co-workers, I will continue to advance the research, design, testing, and scale-up of fuel-efficient low-emission stoves for about three billion people (mostly women) that use biomass for cooking."
More than 1,100 nominations were submitted for the 2012 Zayed Future Energy Prize. Jury members include Susan Hockfield, President of the Massachusetts Institute of Technology, and actor Leonardo DiCaprio.
Gadgil has substantial experience in technical, economic and policy research on energy efficiency and its implementation—particularly in developing countries. The utility-sponsored compact fluorescent lamp leasing programs that he pioneered are being successfully implemented by utilities in several east European and developing countries. He has several patents and inventions to his credit, among them the "UV Waterworks," a technology to inexpensively disinfect drinking water in the developing countries, for which he received the Discover Award in 1996 for the most significant environmental invention of the year, as well as the Popular Science award for "Best of What is New–1996." In recent years, he has worked on ways to inexpensively remove arsenic from Bangladesh drinking water.
Gadgil has received several other awards and honors for his work, including the Pew Fellowship in Conservation and the Environment in 1991 for his work on accelerating energy efficiency in developing countries, the World Technology Award for Energy in 2002, the Tech Laureate Award in 2004, the Heinz Award in 2009 and the European Inventor Award in 2011.