Berkeley grad students secure retraction of flawed same-sex marriage study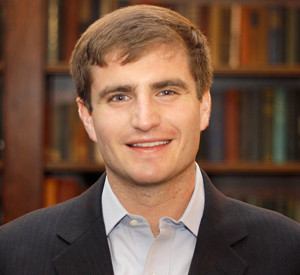 Diligent work by a pair of UC Berkeley graduate students has prompted the retraction of a blockbuster study, published in the December 2014 issue of Science and widely reported in the media, that claimed gay people advocating for same-sex marriage could change voters' opinions.
Berkeley political scientists Joshua Kalla and David Broockman found what looked like flaws in the study's data, and contacted the study's senior author, Donald Green, a political scientist at Columbia University who had been their mentor when they were undergrads at Yale University.
In a Q&A in the Chronicle of Higher Education, published today (May 21), Broockman, who just completed his Ph.D. at Berkeley and is headed for an assistant professorship at Stanford University, explained how he and Kalla, a Berkeley Ph.D. candidate, were initially impressed with the study. It showed that when potential California voters had short phone conversations with gay canvassers, they were more likely to express positive feelings about gay people over the next year.
The two researchers sought to follow up on the study. But when they tried to extend and replicate it earlier this month, they say, they found irregularities in the study's data that led them to contact Green, who in turn askedScience to retract the study, co-authored by UCLA Ph.D. student Michael LaCour.
The blog Retraction Watch broke the story on May 20, and dozens of news outlets, including the Washington Postand New York Times, have since reported on the retraction.
Broockman and Kalla plan to continue their research, and are studying the potential for canvassing to increase support for transgender issues in Florida.