The amazing recovery of Yosemite's yellow-legged frog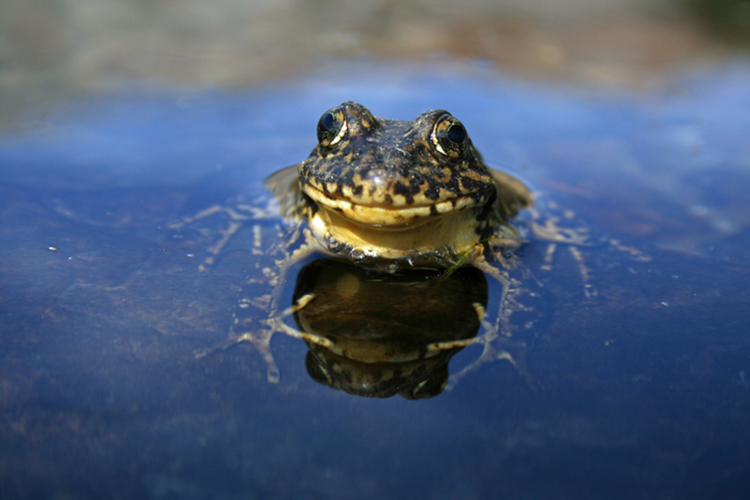 The remarkable recovery of the endangered Sierra Nevada yellow-legged frog (Rana sierrae) has now been documented in an expansive, data-rich study of the species in Yosemite National Park.
New research from UC Berkeley biologist Erica Rosenblum and colleagues shows that after decades of decline — and despite continued exposure to stresses including non-native fish, disease and pesticides — the frog's abundance across Yosemite has increased sevenfold, and at an annual rate of 11 percent, over the 20-year study period. Those increases, occurring over a large landscape and across hundreds of populations, provide a rare example of amphibian recovery at an ecologically relevant scale.
"This regional species recovery is particularly important as we work to understand whether and when species can rebound if threats to their survival are reduced in this time of rapid environmental change," Rosenblum said.   
The findings appear today in the early online edition of the journal Proceedings of the National Academy of Sciences. The research was led by scientists from UC Santa Barbara and conducted at the Sierra Nevada Aquatic Research Laboratory in Mammoth Lakes.