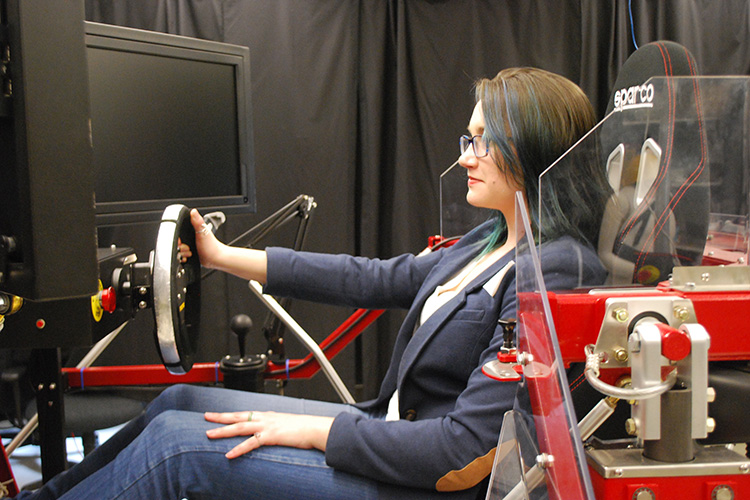 As companies contemplate putting self-driving cars on our city streets, driverless trucks on our freeways and autonomous delivery drones overhead, UC Berkeley engineers are embarking on a major project to improve the safety of these vehicles and how they interact with humans.
With $4.6 million over five years from the National Science Foundation, the researchers have formed a group called VeHICaL, for Verified Human Interfaces, Control, and Learning for Semi-Autonomous Systems, to develop and verify the design of human-machine interfaces for controlling so-called cyber-physical systems.
Cyber-physical systems integrate computational and physical components to improve productivity, efficiency and the quality of life.
VeHICaL aims to gain a deeper understanding of how humans and machines can collaborate to perform safety- and mission-critical tasks in society, such as semi-autonomous driving, shared control of drones, computer-assisted medicine and surgery, and advanced manufacturing, according to project leader Sanjit Seshia, a professor of electrical engineering and computer sciences at UC Berkeley.
"Our project aims to significantly impact the way humans collaborate and interact with automation, an area vital to the nation's technological growth and societal well-being," he said. "As intelligent cyber-physical systems are deployed in critical sectors such as transportation, aerospace and health care, there is a pressing need to design for their interaction with humans so as to ensure that safety, security, privacy and performance objectives are met."
The team, which includes colleagues from the California Institute of Technology and the University of North Carolina, Chapel Hill, will draw upon novel interdisciplinary research that combines ideas from several areas including formal methods, control theory, robotics and perception, cognitive science, machine learning, security and privacy, and human-machine interfaces. The project will generate theory and tools for designers of human-cyber physical systems to create the next generation of verified intelligent systems that seamlessly collaborate with humans to perform complex tasks with provable guarantees on safety, privacy and performance.
"The ability to design complex systems that include both human and cyber-physical elements, especially in safety-critical applications, is very much in its infancy," said co-principal investigator Richard Murray, a professor of control and dynamical systems and bioengineering at Caltech. "This project will help expand the tools required to deliver on the promise of such systems."
The researchers aim to demonstrate their work on practical testbeds and in collaboration with industry partners in a number of relevant domains, including the automotive sector. They will also provide recommendations to the agencies that regulate each type of system considered.
Other team members are Ruzena Bajcsy, Tom Griffiths, Björn Hartmann, Shankar Sastry and Claire Tomlin, of UC Berkeley, and co-principal investigator Cynthia Sturton, of UNC.
The NSF grant was one of three five-year "Frontier" awards announced Sept. 6.
"NSF is a leader in supporting research in cyber-physical systems and has enabled and accelerated multidisciplinary research in a number of application domains," said Jim Kurose, head of NSF's Computer and Information Science and Engineering Directorate. "We look forward to the results of these three new awards that pursue foundational research. They will advance the frontiers of what is currently possible with cyber-physical systems and extend into areas of smart and connected communities, cyber-manufacturing and autonomous transportation."