$2.75 million grant will help School improve birth outcomes, starting in four cities
In recognition of National Prematurity Awareness Month, the UC Berkeley School of Public Health announced that it has received a $2.75M grant from the W.K. Kellogg Foundation of Battle Creek, Michigan to implement a three-year pilot initiative, Best Babies Zone (BBZ) aimed at improving birth outcomes for infants in four U.S. cities. According to the March of Dimes, every year, more than half a million babies are born prematurely in the United States. The country's premature birth rate has risen by 36 percent over the last 25 years, and racial disparities in premature births are a growing concern. Prematurity is one of the leading causes of infant death in the United States. The BBZ Initiative will address issues at the community level that lead to prematurity and other adverse birth outcomes.
"Infant mortality is a powerful measure of the social inequities that exists in our nation. The birth of a healthy baby suggests that a complex interplay of social, behavioral, environmental, economic and biological protective factors are working together to promote health and well-being from one generation to the next," said Dr. Cheri Pies, clinical professor at the UC Berkeley School of Public Health and principal investigator of the BBZ. "This grant from the Kellogg Foundation will enable us to work with communities to transform and realign major community systems—health, education, economic and community systems—to develop a BBZ Blueprint for Action and a BBZ Workbook that provides a step-by-step guide for becoming a BBZ."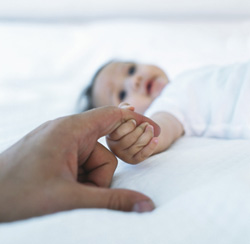 The BBZ will develop, evaluate, and implement a model for cross-sector collaboration to improve birth outcomes in communities across the U.S.  By the end of the three-year grant period, four BBZ community sites will be up and running in Cincinnati, Milwaukee, New Orleans and Oakland. The work of these sites will serve as a blueprint for site development and implementation in other cities around the United States. The vision of the BBZ is that all babies are born healthy, into communities that enable them to thrive and reach their full potential. This will be accomplished by:
Identifying a small zone where change is greatly needed and resources are aligned in an effort to produce and measure impact;
Establishing a broad collaborative to work across four key sectors—health, economics, education and community; and
Cultivating a public health social movement within each city to rally community action aimed at improving the social determinants of health in each zone to improve the quality of life overall and ultimately improve birth outcomes in the zone.
The BBZ will utilize specific strategies to not only improve health care access and quality in each zone, but also transform educational, economic, and community systems. Special attention will be paid to the influence of the social determinants of health and to the importance of building environments that promote and sustain health equity.
The UC Berkeley School of Public Health will serve as the lead agency for the BBZ Initiative.  In addition to community, academic and public health partners in the four sites at Alameda County/Oakland, Hamilton County/Cincinnati, Milwaukee, and New Orleans, a consortium of organizations will collaborate to develop and support the project.  Major national partners include the Association of Maternal and Child Health Programs (AMCHP), CityMatCH, and National Healthy Start Association, with the evaluation design led by MassGeneral Hospital for Children.  The BBZ work will be conducted under the coordinated efforts of a team of expert consultants, as well as national and local advisory boards.