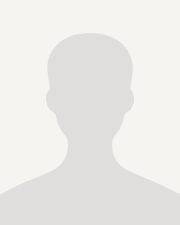 Yoko Hasegawa
Department
Dept of East Asian Languages and Cultures
Research Expertise and Interest
Japanese linguistics
,
syntax/semantics
,
pragmatics
,
phonetics
,
cognitive linguistics
Research Description
Yoko Hasegawa is a professor of Japanese Linguistics.  She received her Ph.D. in Linguistics from UC Berkeley in 1992. Her publications include Cambridge Handbook of Japanese Linguistics (Cambridge University Press, 2018), Japanese: A Linguistic Introduction (Cambridge University Press, 2014), The Routledge Course in Japanese Translation (Routledge, 2011), Soliloquy in Japanese and English (John Benjamins, 2010), Nihongo kara mita nihonjin: Shutaisei no gengogaku (with Y. Hirose, Kaitakusha, 2010), Elementary Japanese (Tuttle, 2005-2006), A Study of Clause Linkage: The Connective -TE in Japanese (CSLI, Stanford University & Kurosio Publishers, 1996).