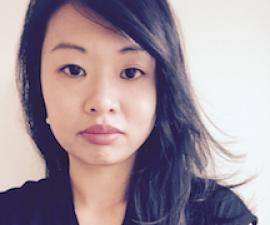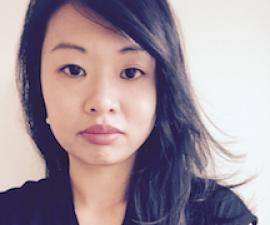 Research Expertise and Interest
Chinese art and architecture, contemporary art and law, artistic authorship, labor history, Sino-Western relations
Research Description
Winnie Wong's research is concerned with the history and present of artistic authorship, with a focus on interactions between China and the West. Her theoretical interests revolve around the critical distinctions of high and low, true and fake, art and commodity, originality and imitation, and, conceptual and manual labor, and thus my work focuses on objects and practices at the boundary of these categories. Her first book, Van Gogh On Demand: China and the Readymade (U of Chicago Press 2014, Joseph Levenson Book Prize 2015), is a study of Dafen village, China, the world's largest production center for oil-on-canvas painting. The book examines conceptual art, propaganda, skill, craft and performance in Dafen, and evaluates the postmodern valorization of creativity and appropriation in globalist artistic discourses. She is currently working on a second monograph on export painting in the period of world maritime trade centered in Guangzhou from 1760 to 1842. This book will situate the work of anonymous Canton painters within the larger Qing engagement with European painting. She recently coedited with Jing Wang a special issue of positions: asia critique on visual culture and digital dissent (CELJ 2015 Best Special Issue Award), and, with Mary Ann O'Donnell and Jonathan Bach, a multidisciplinary volume on the urban history and anthropology of Shenzhen, entitled Learning from Shenzhen: China's Post-Mao Experiment from Special Zone to Model City (U of Chicago Press, February 2017). In Fall 2015, she co-covened with Martha Buskirk, an exploratory workshop at the Radcliffe Institute for Advanced Study on new intersections of contemporary art and intellectual property law. Recently she has written on genomic sequencing and scientific authorship, on the fantasy of Chinese architectural copying, and a conjectural history connecting three Chinese visitors to eighteenth-century London. 
She teaches undergraduate courses on Rhetorical Interpretation, Art and Authorship, Visual Rhetoric, Rhetoric of Performance, and Rhetorical Places, and graduate courses in the Rhetoric of the Image. Topics she has taught include "Theory of the Copy," "China in the Western Imagination," and "The Factory (Before Marx and After Warhol)." In the Spring of 2015, she co-taught with Margaret Crawford the Global Urban Humanities research studio documented on this website: Art+Village+City in the Pearl River Delta. Work from the studio was exhibited at the Shanghai Biennale 2015 and at Wurster Hall on Berkeley campus.
Prior to joining the Rhetoric department, she did her postdoctoral work as a Junior Fellow of the Harvard Society of Fellows, and obtained her PhD from the History, Theory and Criticism of Architecture and Art program at MIT.