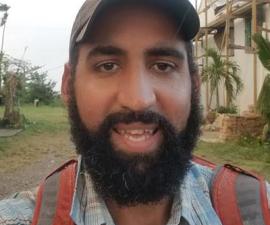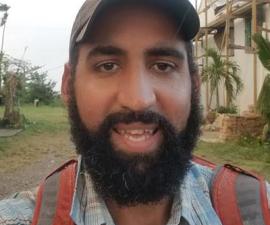 Research Expertise and Interest
historical archaeology, African American archaeology, historic preservation, heritage conservation, community based participatory research
Research Description
When he was four-years-old, Bill White decided he wanted to either be an astronaut or an archaeologist when he grew up. He decided to follow his dream career of doing archaeology as a teenager when he realized he was an inch too tall to fit into a NASA space suit. Since then, Bill has never looked back.
Bill finished his Bachelor of Arts in anthropology at Boise State University in 2001 and his Masters at the University of Idaho in 2005. Upon completing his Masters, Bill entered a colorful career in the cultural resource management industry. This work took him all over the United States. From temperate rainforests in Washington to high-altitude sites in Nevada, Tidewater plantations in Virginia, and the beautiful but scorching deserts of Arizona—Bill has worked on dozens of archaeological projects and written more than 50 technical reports since 2004.
In addition to all of these projects, Bill has been active in using digital media to create and disseminate archaeology-related content. He has built several websites, YouTube channels, and GoogleEarth digital tours. For over five years, Bill has been an active blogger, podcaster, and eBook publisher and connects with thousands of other archaeologists and students via the internet each month.
Prior to joining U.C. Berkeley, Bill worked for the Bureau of Applied Research in Anthropology (BARA) where he specialized in historical artifact analysis, building documentation, ethnography, and archeological fieldwork. His dissertation research project was conducted in his hometown of Boise, Idaho where he focused on using community based participatory research to investigate the past of a multi-racial neighborhood. His current work centers around a public archaeology project with African American descendant communities on St. Croix in the United States Virgin Islands. Current research interests include community based participatory research, historical archaeology, historic preservation, and heritage conservation.